Last updated on March 17, 2022
Names and places mentioned herein are hypothetical.
Susila's daughter was just 17 years old and had a secret relationship with a boy who was addicted to harmful drugs. One day Susila got to know about this from a reliable person 

and immediately involved in breaking it up for the betterment of her child who was schooling by then. The boy got really mad at Susila and said that he'd somehow take revenge from her.
On the next day Susila received a message from the boy with a link to a TikTok video. She couldn't believe her eyes; her daughter was in that video removing clothes in front of a screen.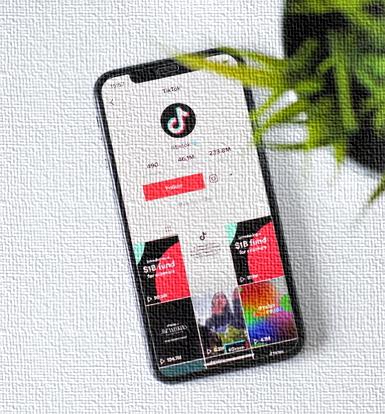 "Ohh, did I do anything wrong to my daughter?
How do I remove these video call recordings & the TikTok shit?
How can I tell the daughter that I stopped this and he is nuts now?
She won't be able to sit for her exams with this pressure.
The society will definitely say bad things about her and it will ruin her life.
We won't be able to live in this country with peace of mind"
Plenty of negative things ran through Susila's head.

When she was looking for help in Google she found Hithawathi and called them with tears and fear.
Hithawathi listened to her story and said that it could be hidden by reporting the video on Tiktok platform. However, what was recommended by Hithawathi was to contact 1929 – Child Helpline as the daughter was a child by then and legal action should be taken against such perpetrators. Accordingly, Susila understood that the case should be reported to the National Child Protection Authority for investigation and punishment for child abusers like these. She thanked Hithawathi a lot for the suitable guidance provided.
Precaution tips:
If the victim is a child (below 18 years old), it is recommended to contact one of the following as taking them easy is not fair at all.

Contact 1929 Child Helpline (24/7, trilingual, toll-free hotline) of National Child Protection Authority which investigates all sorts of abuse against children and takes necessary action to prevent them from happening.
Contact Police Child & Women Bureau (Tel: 011 244 4444) where the priority for children and women is given to make complaints against such perpetrators.