Last updated on August 15, 2023
Names and places mentioned herein are hypothetical.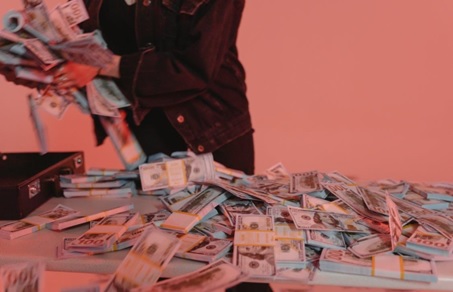 Dilini was rushing for work as she was very late. At this time, she received a call from one of the leading Telcos in Sri Lanka. She was able to identify the call as she was using an app which identified callers. She did not want to answer as she was late and was not in a mood to answer this call. However, she got this call again and she just could not resist this. When she answered.
Telco agent:  Hello Congratulations!!!!!! You have won 1 million cash prize, we picked this number from a random draw and you have been selected as the first winner
Well, it was not a very good morning to her, but hearing this she was over the moon.
Dilini: Really, I have been using xxxx telco since I started using a phone and this has been the number I used ever since.
Telco agent: Yes miss, we have selected you out of our loyal customers who have been using xxxx for a very long time and miss, we can transfer the cash prize to your account or you can collect it at our head office, but you will have to come today before 12:00 noon.
Dilini thought for a while and with all the planned work for that day, she really did not want to go and collect her prize. Instead of that, she went for the easier option and asked them to transfer.
Telco agent: Miss, a small thing. In order to clear your prize, you need to make a small initial payment. It's just 10,000 rupees. Can you please deposit it to the account number I'm giving?
Dilini did not think about it at all, she was on her way to office by that time.
Dilini: Please tell me the account number, let me write it down
She grabbed the pen from her bag and wrote down the details on her palm.
Dilini: I will deposit the money right away
Dilini reached the office and when she was free, she just went to the closest ATM machine to deposit money into the said account.
After coming back to office, Dilini was eagerly waiting to get a message from her bank about the prize deposit. She waited for a long time and could not focus on work either. However, after some time she tried to dial the number she got the call from and that line was not reachable. She kept on trying to contact them but they were not reachable at all.
She was so upset and uneasy. One of her colleagues recognized her sad mood and asked what happened. Then Dilini explained the situation briefly. The colleague had heard about Hithawathi in a television program and suggested Dilini to contact them for advice.
Dilini called Hithawathi in a worried tone. Hithawathi listened to her very carefully and explained about such trending scams. As she had been scammed, Hithawathi asked her to lodge a complaint at the local police in her jurisdiction or to make the initial online police entry via Tell IGP web portal. Furthermore, as this could damage the reputation of the Telco service, Hithawathi asked her to inform them as well.
Dilini thanked Hithawathi for the clear guidance provided when she was in trouble.
Precaution tips:
Do a quick search and try to find if there really is a draw / raffle when you have been offered a prize. You may even visit the official website of the authorized body and contact them for verification.
● Think twice when something is too good to be true. So, never trust anyone trying to give you money for nothing.
● If any party asks you to pay a fee to claim a prize, it is always better to decline as the offer could likely be a scam.
● An authorized organization will never share a personal account number with their customers, therefore be cautious about that.
● If you need to find out who is really behind this and punish the person (to take legal action) you should visit the police station, you belong to and lodge a complaint OR make a police entry online via www.telligp.police.lk (select the category as 'cyber-crime' and attach evidence).
● True caller identifying apps may not always reveal the name of the true caller (as per their identity /business registration)