Last updated on April 21, 2023
Snapchat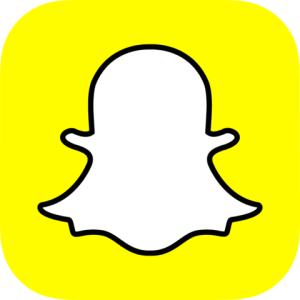 Snapchat is recognized as an American multimedia instant messaging app and service developed by Snap Inc. This app can be downloaded for any device to hang out with your friends and provides features like chat, snap and video call your friends from wherever you are. The content shares can be edited with filters, effects, text captions, and drawings.
Like in most of the apps, reporting options are available in this against harassment, bullying, blackmail or other safety concerns.
How to report abuse on Snapchat
Report a Snapchat account
To report someone's Snapchat account,
Go to the 'My Friends' in the app and click on the Snapchatter's name or tap 'Manage Friendship'
Tap the '⋮' icon in top right corner
Press 'Report'
Select the reason to report
Submit the report and block the person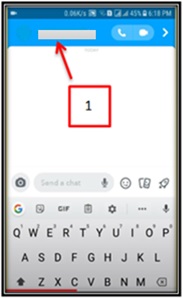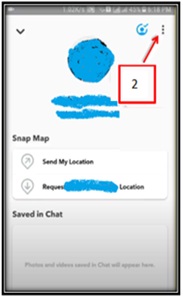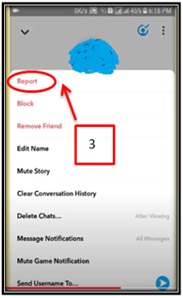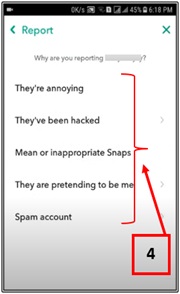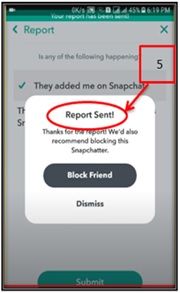 Report a Snap or Story on Snapchat
To report a Snap or Story you see on Snapchat,
Press and hold on it and 'Report Snap'
You can report the following different types of content on Snapchat by pressing and holding this way.
Direct Snaps
My Stories
Shared Stories
Public User Stories
Snaps on the Snap Map
Snaps on Spotlight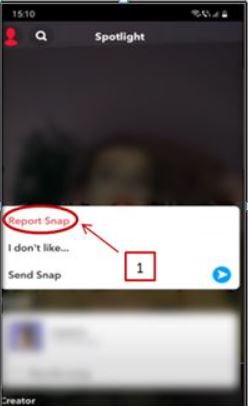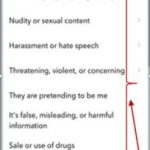 Report a Public profile
Go to the Public Profile that you want to report
Tap    at the top
Tap 'Report'
Select the reason you're reporting the Public Profile, then tap 'Submit'
Report or Hide Content in stories
To proceed with reporting content in Stories, press and hold on the tile and tap 'Report Tile'.
If you just don't like that kind of content, you can instead tap 'Hide from Discover' to see fewer Stories like that in Stories.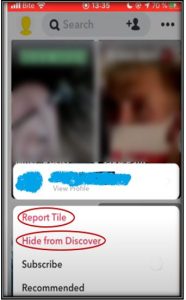 Report Lenses
You can report Lenses that were created by Snapchatters.
Pull up the Lens in the Lens carousel and tap ⓘ above the Lens
Then tap 'Report'