Last updated on October 19, 2021
Lets continue reading the remaining scam types Go back to previous
What are the main crypto scams ?
Malware has long been a weapon in the arsenal of online scammers. But thanks to the complicated and highly technical nature of cryptocurrencies, much of which isn't well understood by most people, malware now poses an even bigger threat.
Rather than stealing credit card and bank account details, crypto-related malware is designed to get access to your web wallet and drain your account, monitor the Windows clipboard for cryptocurrency addresses and replace your legitimate address with an address belonging to a scammer, or even infect your computer with a cryptocurrency miner.
Hackers have become very creative at finding ways to steal from people. When sending bitcoin, always be sure to double or triple check the address you're sending to. Some malware programs, once installed, will change bitcoin addresses when they're pasted from a user's clipboard, so that all of the bitcoin unknowingly gets sent to the hacker's address instead. Since there is little chance of reversing a bitcoin transaction once it's confirmed by the network, noticing this after the fact means it's too late and most likely can't be recovered. It's a good idea to be super-cautious about what programs you allow to have administrator access on your devices. An up-to-date, reputable virus scanner can also help but is not foolproof.
How to avoid cryptocurrency malware scams
Update your antivirus software regularly to protect yourself against malware
Never download and install programs unless you're 100% sure they're from a reputable, legitimate provider
Don't open suspicious attachments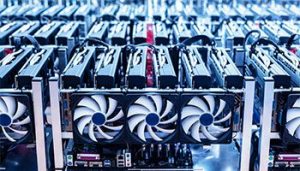 Cloud mining allows you to mine cryptocurrencies like Bitcoin without having to purchase the expensive hardware required to do so. There are several legitimate cloud mining services that let users rent server space to mine for coins at a set rate. There are also some legitimate ways to invest in Bitcoin mining companies and share profits from them.
However, there are also plenty of cryptocurrency mining scams out there. Some promise astronomical (and implausible) returns and fail to disclose a range of hidden fees, while others are fronts for Ponzi scams and are simply designed to part you from your money.
It's also important to note that even if it's not an outright scam, cloud mining will always be a bad investment compared to simply buying cryptocurrency, as will leasing any other form of cryptocurrency mining equipment. The quirks of Bitcoin mining economics means that no matter what Bitcoin prices do, you'll always be better off just buying the equivalent amount of Bitcoin instead of trying to invest that money in a mining scheme.
Even if they're not technically scams, it's a mathematical fact that all "legitimate" Bitcoin cloud mining businesses and consumer-oriented miner rental schemes are invariably bad investments.
How to avoid cryptocurrency mining scams
Avoid cloud mining and rent-a-miner schemes under all circumstances
In a pump and dump scheme, a person (or persons) try to artificially drive up or pump the price so that they can dump their holdings for a profit.
Cryptocurrencies are often dismissed as a speculator's dream come true that are ripe for a little bit of market manipulation, which has led to the rise of what are known as "pump and dump" schemes. This is where large groups of buyers target an altcoin with a small market cap, buy that coin en masse at a particular time to drive its price up (which attracts a whole lot of new buyers fueled by FOMO – a fear of missing out), and then sell to take advantage of the significant price rise.
This sort of thing is illegal in traditional securities markets, but is a common occurrence in the largely unregulated world of cryptocurrencies. In fact, there are several online groups and forums dedicated to this exact practice, so it's important that you stay savvy and know how to steer clear of these scams.
How to avoid pump and dump scams
Be wary of low market cap cryptos that normally have a low trading volume but that suddenly experience a sharp price rise
Keep an eye out for "fake news" on social media that hypes particular coins
Carefully research the credentials of any cryptocurrency before buying
Do not trust people who entice you or others to invest because they claim that they know what the bitcoin price is going to be.
Case study: GVT pump and dump
In January 2018, a fake Twitter account purporting to belong to cybersecurity guru and crypto enthusiast John McAfee tweeted support for the GVT cryptocurrency, naming it "coin of the day".
For some in the crypto community, this was good enough reason to buy some GVT, and just four minutes after the tweet was posted the price of GVT had jumped from $30 to $45 and trading volume had doubled. 15 minutes later, the price was hovering around the $30 mark once again, after early buyers had "dumped" and run.
On closer inspection, the Twitter account was revealed to be bogus and not associated with McAfee at all. Instead, it was simply a key player in a pump and dump scheme devised and implemented in a chat room called "Big Pump Signal".
When buying or selling bitcoin locally, a counterparty may ask you to meet in person to conduct the exchange. If it isn't a trusted party that you already know, this is a very risky proposition that could result in you getting robbed or injured. Con-artists have also been known to exchange counterfeit fiat currency in exchange for bitcoin. Consider using a peer-to-peer platform to escrow the funds in place of meeting in person.
Do not reply to emails or inbound communications from strangers telling you they need help moving some money, whereafter in exchange for your services, you'll get a portion of the funds.
Similarly to free giveaways, prize giveaway scams trick people into taking action or supplying information about themselves. For example, supplying a name, address, email and phone number in order to claim a prize. This can allow a hacker to attempt to use the information to gain access to accounts by impersonating you.
This is a type of malware that partially or completely blocks access to a device unless you pay a ransom in bitcoin. It's best to consult the advice of a trusted computer professional for removal assistance, rather than paying the ransom. Be careful about what programs you install on your devices, especially those that request administrator access. Also be sure to double-check that the application you are downloading isn't a fake one that's impersonating a legitimate one you've used in the past.
Be careful when investing in alternative coins (altcoins). Amongst altcoins there may be scam coins, enticing users to invest via private sales, or with presale discounts. Scam coins may feature a flashy website and/or boast a large community to create a fear of missing out effect on people who discover it. This helps early holders pump up the price so that they can dump and exit their positions for a profit. Scam coins without large communities may do airdrops – offering free coins (or tokens) to people in exchange for joining their communities. This enables scam coins to present their initiatives with inflated traction metrics to make investors feel like they're missing out when it comes time for them to decide if they'd like to buy-in. Scam coins may also use the word Bitcoin in them in an effort to trick or mislead people into thinking there is a legitimate relationship.
Resources :
https://www.finder.com.au/bitcoin-scams
https://bitcoin.org/en/scams