Last updated on October 16, 2023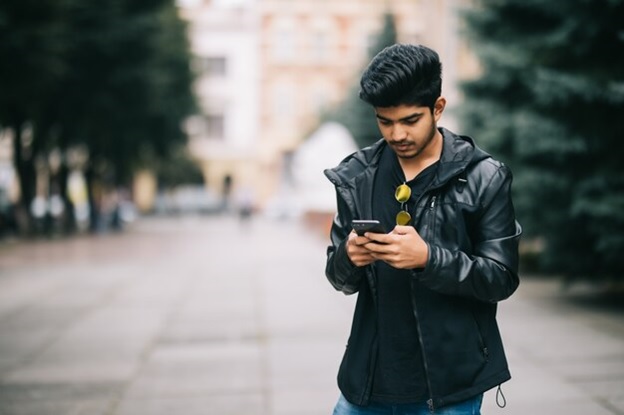 Sandun was a teenager when he was following an online Computer diploma course. Almost all of his friends had girlfriends and Sandun also felt that he needed a girl. When Sandun met his friends at meet ups they often brought their girls along and he also wanted to do the same. So he started to look for a girl through Facebook.
He was following a lot of girls and one day he got a request from a very pretty girl called Apsara. He accepted the request as soon as he saw it, without a second thought. Sandun badly wanted to drop a message to this girl but he waited for some time without taking the first step. However, he could not wait and finally decided to drop her a message.
            Sandun: Hi
            Apsara: Hii
            Sandun: So, tell me about you?
            Apsara: Hmmm… what do you want to know about me 😊
            Sandun: What do you do, Where are you from? I like to know everything
            Apsara: I'm after A/Ls, waiting for results, these days I'm doing a small part time job
            Sandun: Wow Nice, so tell me about your family?
            Apsara: I have a small brother, he is still going to school. My father works abroad. My mum doesn't work. Now tell me about you and your family…
Conversations went on and on. Sandun chatted with Apsara every day and night updating everything to her and shared pictures. After some time Sandun slowly started to like this girl a lot and wanted to meet her.
            Sandun: Hi sweetz, can we meet this weekend?
            Apsara: Sorry, I can't meet you, my mother is very strict. Let's meet after some time..
Sandun was a bit upset to hear this because he really wanted to meet her and introduce her to his friends as well.
            Sandun: Fine, let's meet later then, but at least can we have a video call please?
            Apsara: Sorry darling, I can't call either, my mother is always here… can we please chat sweetheart..
            Sandun: Doesn't your mother go out even for a while?????
This time Sandun felt a bit suspicious and frustrated too when she behaved like a prisoner. Though he was angry, sad and really upset he made up his mind as he liked Apsara a lot.
After some time, Apsara asked Sandun if he could send her some intimate images.
            Apsara: Hey don't be upset honey. We'll make it happen soon. I also love to see more of you, you know what I mean?
This changed Sandun's mood and he felt a bit awkward too. But Apsara was seducing him so he sent some topless pictures without thinking much about it.
After some days Sandun noticed a change in Apsara's behavior; She was being rude and arrogant. Sandun asked the reason for this change but she never said anything.
One evening Apsara sent a message to Sandun who was excited to see this as he rarely received messages from her lately.
            Apsara: I'm going to send all these pictures to your family, You better transfer Rs.100,000/- to my account!
Sandun was surprised to see this message, he never expected something like this.
            Sandun: What's wrong with you Apsara?
            Apsara: Do as I tell you asshole…Just give me that money.. There's no damn girl as Apsara. I'm a thug and don't try to act too smart with me!
It didn't take much time for Sandun to realize that Apsara was a fake person and after all it was a fake profile using a pretty girl's images. He got a flashback and understood why Apsara refused to call him.
He was worried and thinking of what to do, then suddenly he remembered about the helpline named Hithawathi which was introduced at a radio program regarding cyber safety awareness. He just googled Hithawathi and then saw a chat facility on their website. Then he sent them a text asking for help. Hithawathi told Sandun more about trending notorious scams done through fake profiles and that he wasn't the only person who faced such an incident. Hearing this Sandun was a bit relieved. Then Hithawathi asked him to avoid keeping any contacts with this person or giving any money if demanded. Further he was asked to contact CID – Social Media Unit with evidence of threats to get legal assistance.
Sandun thanked Hithawathi for the directions given to him and said that he thought there was no help in Sri Lanka for these types of harassing incidents.
Precaution tips:
Beware as Fake profiles are very common in social media platforms.
Be selective with online friend requests; If you actually do not know that person, do not accept him / her.
Never share intimate images with online strangers.
In case you are threatened or blackmailed, do not try to satisfy the demands of the blackmailer.