Last updated on August 6, 2021
Names and places mentioned herein are hypothetical.
Siva is a Tamil boy who lives in Ampara. He is a nature lover and his hobby is photography. He received his first ever smart phone, one of  a latest models from his mother when he passed A/L exam in 2012- He was very happy. Siva is not a techy guy and doesn't know how to operate the phone. He took it and went to meet his gang of friends. Then they taught  him how to operate and they installed most of all common apps into the phone and created a Face Book account for him and taught him how to use facebook app. He is very much exited to explore these new things and he was used to get connected with his friends sharing experiences, information and thoughts through internet. He enjoyed a lot taking photos using mobile phone Time passed smoothly while Siva was more familiar with his new digital device and had lots of friends joined in to his Facebook account. Some of the virtual friends were not known to him.
One day he got a facebook friend request from a person who is pretended to be an Indian. Siva accepted the request and used to chat with the new Indian friend and later got to know that his new friend is a lady. Siva wanted to discontinue the chat but "new friend" became a sincere friend admiring his photos and encouraging his career in photography.
Both of them became very closer when Siva started to work as a photographer and the owner of a latest model camera backed up by a new Indian friend. The friendship became to a place where Siva shared his personal details, family and his photographs.
Something bad turned out when Siva got a message from Indian friend asking for a video call and to show his body in bad ways (nude). He was threatened that she will be spreading his and his family photos out to internet, in a shameful manner (hate speech). Poor Siva didn't have anything to do but agreed to what was asked from him.
He was very upset with the incident he couldn't tell this incident to anyone. He was suffering himself. This built up mental stress when the "new Indian friend" used to blackmail Siva, several times sexually harassing him online.. Siva got no option but to protect his family. . Siva went out of his mind, lost attention to himself, lost connections with his close friends even.
One day morning he wanted to commit suicide.
Then he was thinking "No..not yet.."
His fate was not that bad!
A Sudden thought came to his mind and he search the internet to look for help.  Then  he found a link to HITHAWATHI.
Yes- he took the last opportunity wisely before he made a wrong action.
Siva gave a call to Hithawathi… it took more than 45 minutes to tell his story. The Agent from Hithawathi hotline listened to him very patiently and advised very clearly. Luckily, Siva was a very understandable boy and he wanted to tell his story to someone and get verified weather the things he did were correct or wrong.  With the support of Hithawathi Siva became more positive and  built his mind very strong and changed him from the person who was there at the beginning.
After one week, Hithawathi Hotline received a call – "" Hello Hithawathi ! , I'm Siva, thank you very much for all the advice and for making me as ME.!"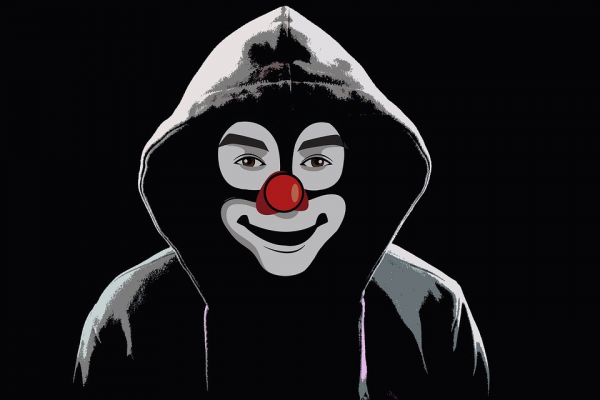 Precaution tips:
It is better to avoid accepting unknown Friend Requests.
Be careful with whom you chat online as we may never know the purpose of their chatting. (Time passing, scam etc.)