Last updated on September 12, 2023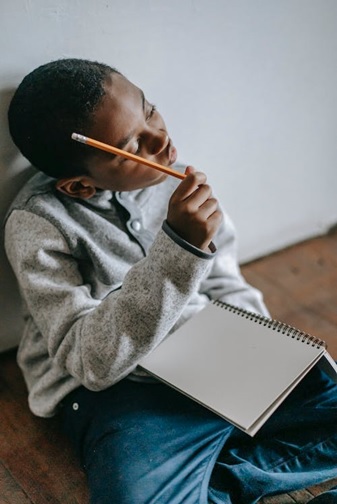 Mahith was a brainy student who studied in a very famous school in Galle. His father was also a famous doctor in that area.
Mahith was 13 years old and as he was very talented all the teachers in school loved this little boy. His parents also were quite happy of him. Making his parents prouder, little Mahith got selected to represent Sri Lanka in this year's Olympiad Maths competition. He was so delighted and so were his school teachers and parents.
Mahith got ready for the competition and went abroad to participate in it. The smart student was able to win a prize.
Mahith flew back to Sri Lanka with the prize and everyone was so happy for him. Mahith was appreciated at the school main assembly and the students of the photography club captured some pictures of Mahith.
The teachers of his school wanted to publish Mahith's pictures in a school magazine, school website and post on the official Facebook page. They called Mahith's parents and got their consent to publish his pictures in those platforms.
As time passed by, one day Mahith's mother saw that the same pictures had been continuously posted as Facebook advertisements with false news that Mahith had been tutored by Mr. XXXXX, a Maths teacher in that area. He was using Mahith's pictures at his own will to publicize his tuition classes.
Mahith's parents felt very angry as this teacher was spreading false information misusing their son's pictures. Mahith's mother called Hithawathi and told what happened.
Hithawathi instructed her to report the posts with unauthorized content on Facebook and guided her the way to report through the app initially (utilizing the self-serve tools). Hithawathi asked her to get back to them for advanced reporting, if there was no positive result even after a week of initial reporting. Hithawathi further explained to her about the legal steps that she could take and directed her to CID – Social Media Unit.
Precaution tips:
According to the Sri Lankan Law one cannot  post / publish images of another without their consent. If the content relates to a child (a person under the age of 18) consent from a parent or guardian must be obtained. It is advised to have the said consent in writing.
Contact Hithawathi for support in reporting and removing if your pictures / videos or any other content that harms you are published without your consent on the internet.
Cybercriminal complaints that are clearly mentioned with relevant evidence (links, screenshots, etc.) can be handed over to the CID, or sent to "The Director, Criminal Investigation Department, Colombo 01" by registered post. Additionally, you have the option of emailing the same via dir.ccid@police.gov.lk / report@cid.police.gov.lk