Last updated on July 12, 2021
Names and places mentioned herein are hypothetical.
Mohammed is a business man, He received an email that there are some parcels from a particular company at the custom by mentioning his details and a letter to come and collect all the goods as soon as possible. And also as processing fee he has to pay 3000$ before he collects all the goods.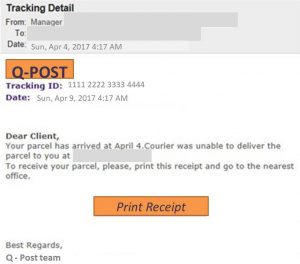 Precaution tips: Unless you've bought something online, there is no way that you'll receive parcels to your name at the customs