Last updated on July 24, 2023
He OR She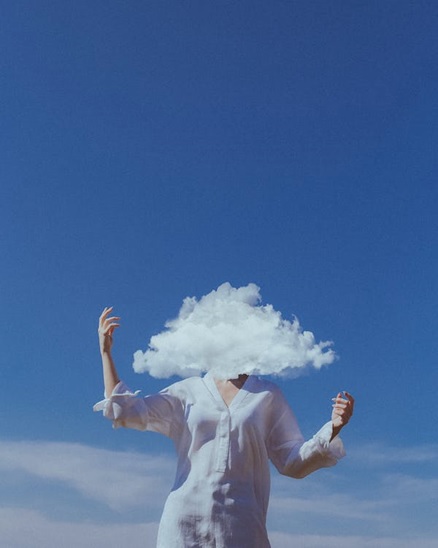 Niru was in her early twenties and she was not doing any job. She lived with her mother who sold homemade food items on a daily basis. This income was not enough for both of them with the economic crisis at that time. Niru also helped her mother in this small business but she was always thinking what more she could do to uplift their current condition.
Usual mornings started for Niru at around 4:30 a.m. and she woke up early so as to help her mother to prepare food which were made for the business purpose. Afterwards till evening she had lot of free time. When Niru's mother went to the market she had a nap and then scrolled through her Facebook Feed. She had met some friends online too and there was a new friend called Shanika who used to have little chit chats with her almost every day.
After some time Shanika and Niru became quite close friends. Niru used to tell Shanika almost everything that happened at home and she told her about the financial troubles at home as well. Shanika listened to this very carefully and told her that she would also see how she could assist.
One day Shanika told Niru about a person whose job was to collect snaps of girls, use them in travel magazines and in return pay them well. Then she told Niru to send her some pictures so that she could forward them to that person and help her getting some money. Niru also thought that it would be a good way to get some money, so she sent some nice pictures to Shanika.
Shanika: Wow, Beautiful.. I'll send these to that person, Niru pls share me your account details so that I can share your account details with him
Niru: Account number – 0123456789, XYZ bank, Gampaha branch, Thank you so much Shanika for helping me out
After two days Niru got a message from her bank showing that Rs.10,000/- was deposited to her account. She was so happy and messaged Shanika right away.
Niru: Thank you so much Shani, you are a true friend
Shanika: Anytime Girlie, Send some more snaps so you can get more money
Niru: Will send some nice pictures darling
A few days went by and Shanika messaged Niru again.
Shanika: Hey, won't you send some more pictures? can get a higher price this time
Niru: I borrowed some nice dresses from a friend, will send snaps wearing them
Shanika: What dresses?????? Are u nutz girl?? Send some snaps without any dress (Lol)
Niru: Are u serious? No way, what are u saying? Is this a joke??
Shanika: No it's not, you know how much you will be paid, Rs.25,000/- for each and you don't have to worry because your head will be removed. So, no one will know it's you
Niru thought for a while and then she agreed with this.
Time flew by and Shanika did not message Niru again. Niru sent message after message saying "Hi", but she never turned up.
One morning Niru got a shocking message from Shanika and she nearly got goosebumps.
Shanika: Niru, How are you.. Your pictures are soooooooo sexyyyyyyy!!!!! Can you send me moreeeeeeee
Niru: Why didn't you talk to me? and I didn't get money
Shanika: What money, Haa Haa.. here don't try to be too smart with me..I'm a security officer and I can do anything to ruin your image… I will publish all your nude pictures everywhere. Just shut up and wait
It did not take much time for Niru to realize that Shanika is a pervert, a man resembling a girl.
Niru cried and cried. She felt so helpless then she recalled about Hithawathi which helps cyber victims. She heard about Hithawathi via a radio program.
She called them right away and was crying. Hithawathi listened to her very carefully and let her cry since she was very much stressed. Hithawathi questioned if her photos were published anywhere, to which she said no. Hence Hithawathi told her to be confident and not to panic. Further asked if she likes to take legal measures against this person to which she gave a positive response and therefore Niru was directed to Women in Need (WIN) where she can get free legal advice and also counselling support. Upon WIN's advice, Hithawathi asked Niru to get back, if her pictures are published on social media in order to get them removed.
Precaution tips:
Think twice, thrice, maybe a million times before you send a snap to an unknown party since once sent it is sent FOREVER
Reach out to Women in Need (WIN), an organization dedicated to help women and children with free legal and counselling support.
Report if the content (images, videos, etc…) you appear is published without your consent; Contact Hithawathi for support, if necessary.
[/vc_section]