Last updated on August 8, 2021
Names and places mentioned herein are hypothetical.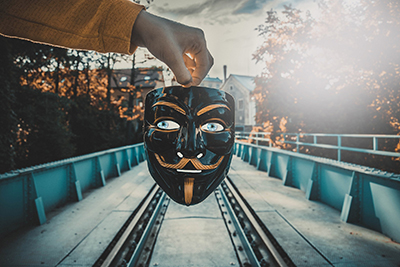 One early morning Hithawathi received a call from a lady named Lalitha with a very low tone voice. Hithawathi answered the call saying "Good morning. How can we help you?" Then she started crying for about 20 seconds without saying anything. Then she told her story. " I'm Lalitha, 46yrs old. I'm married and have three kids. My husband works in a government office. I had an affair with a boy in my school when I was in A/L classes. We met each other in our classes and took photos together. we broke up the relationship at a point I got to know that he is a drug addict.. We separated and never met again. We chose our own paths. Somehow very recently, few of my friends said that they got friend request invitations from "my facebook" profile. But my profile picture(s) were very old ones like 20 years ago (school time). I'm sure that the said person or someone has created a fake account of me using my old pictures. -I want to report and remove this fake account, please help me."
As per the information provided by her, Hithawathi checked further and helped her to remove the fake account and informed about the legal procedure. Moreover, Hithawathi asked her to continue the legal procedure that 1938 (Women Helpline – Ministry of Women & Child Affairs) was taking care of. Additionally, Hithawathi advised her to be strong at that moment and contact 1926 (Special Mental Health Hotline) or Sumithrayo if she was feeling down due to the unbelievable incidents. Lalitha stopped crying by having a feeling that everything will be okay. Finally she thanked Hithawathi.