Last updated on June 15, 2023
Names and places mentioned herein are hypothetical.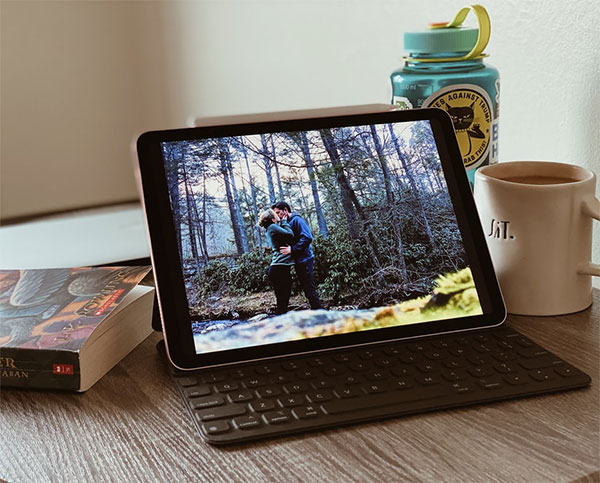 Two years ago, Renu got separated from her husband due to family issues they had between them and she had to fight for life alone to bring up her child. Later on she decided to go abroad for a job leaving her child with the grandmother.
When days passed she became a permanent employee of the same company with all her efforts. This enabled her to send money here for her child's needs. After a long time, she felt happy with everything she could achieve by herself. However, gradually she understood that it was not possible to have her mother's support to look after her child continuously as her mother was getting sick from time to time due to her age.
Meanwhile, she created a Facebook account to keep in touch with her friends and relatives. She uploaded nice and stunning images of hers publicly to show everyone that her life was moving on. This impression made even unknown people to follow her profile. As a result, daily she got Friend Requests from here and there.
After work, Renu had nothing much to do therefore she was used to spending most of the time on Facebook and YouTube. She didn't feel lonely when there were people to chat online. One day she realized that a guy named Kaveen was trying to be closer to her through intimate chats like;
Kaveen: Soo, do you have a bf?
Renu: I just have a 7 year old son..
Kaveen: Just have a son? Without a hubby??
Renu: We live separately..
Kaveen: Oh I see. I'm sorry, you look very young & can't guess that you have a baby. What do you do to maintain your figure?
—————————————————————————————
Kaveen: Can I say something?
Renu: Yeah, go on..
Kaveen: I think I'm interested in you. If you like to be with me, I promise that I'll love you forever. Will take care of your son like my own. You think well & lemme know your decision. I'm waiting…for a good reply soon!
Though she tried to hide her problems and show off that she was happy in front of others, she accepted the truth that she and especially her child needs a man's protection and love to live happily together. Kaveen was always kind to her and even talked to her son over the phone very nicely. She couldn't deny him compared to her ex-man. Finally Renu gave her word to him. As the lovers lived in two countries, they often shared their love and feelings via online chat and video calls.
After about a month, Kaveen was financially struggling and in need of some money to engage in a business. Renu didn't think twice to pawn her jewellery and give money to her future partner. After operating the new business, Kaveen rarely found time to chat with her. Even when Renu phoned him, what he said all the time was,
Renu I'm busy now, I'll call you later
I'm at work dear, I'll talk to you later
I'll return your money soon. TC!
Even though he meant to call her later, he never started a call at least before going to bed. Sometimes Renu was afraid that he would little by little lose the interest in her. Renu didn't bother about money at all, but it is the caring that she missed. She didn't understand the reason for this changed behavior of Kaveen. Renu decided to find out more about him and told this online love story to her friend, Ayomi, who helped her convince who Kaveen was. Kaveen was a man who approached single women online in a romantic way to win their hearts and then ask for loans. Renu was shocked with the testing done by her friend and sent a cross message to Kaveen asking why he cheated her. Thereafter, his contact number was not reachable. He had blocked Renu from his Facebook account too. Renu was ashamed of the shitty love, became helpless without money and felt like committing suicide. Yet her life was indispensable because of her son.
Ayomi suggested her to contact Hithawathi for assistance. As she said, Renu told Hithawathi about what she underwent. Hithawathi instructed her to lodge a complaint against the perpetrator via email, dir.ccid@police.gov.lk to CID Social Media Unit in order to investigate about her matter. Furthermore, Hithawathi asked Renu to contact Women In Need (WIN) for free legal advice if she was not willing to deal it with Police straight away and for counselling too if she was feeling down due to the incident. Ultimately Renu thanked Hithawathi for being empathized and also guiding her with options that were convenient to her.
Precaution tips: 
Make sure the images you share publicly won't harm you in any way. (eg. To create fake accounts, to be misused by enemies)
It is better to avoid accepting unknown Friend Requests.
Be careful with whom you chat online as we may never know the purpose of their chatting. (Time passing, scam etc.)
Contact Women In Need (WIN)for free legal advice or counselling if you are a helpless woman in a situation like this.
Cyber-criminal complaints that are clearly mentioned with relevant evidence (correct links, screenshots, etc.) can be handed over to the CID, or sent to "The Director, Criminal Investigation Department, Colombo 01" by registered post. Additionally, you have the option of emailing the same via dir.cid@police.gov.lk