Last updated on August 8, 2021
Names and places mentioned herein are hypothetical.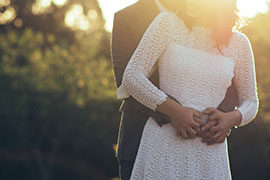 Rasika was in a relationship with a boy of her school. Both Rasika and her boyfriend registered for a computer course just after the A/L examination. Their relationship became more stronger as it was more than 3 years. They wanted to get married but had to wait for another year till Rasika becomes 18.
Both of them have informed their affair to their parents. However, Rasika's parents were not happy with their daughter's affair and the decision to get married so soon. Time passed quickly and Rasika stepped to 18. Her parents organized a grand birthday party for her.
Rasika and her boyfriend got married without informing Rasika's parents, just after a week from her 18th birthday. Further they settled in a place which is far away from their home town.
After 6 months of her marriage, Rasika suddenly returned to her parents. She came back because she was harassed and insulted a lot by her drug addicted husband. His drug addiction was something hidden from her by her fiancé before marriage.
Her husband was so angry with Rasika because she left him. He was planning to destroy her character by slandering. He created a fake Facebook Account using her name and pictures. Further he posted couple of videos and photos of her. He didn't forget to comment in a bad manner (hate speech) and circulate those among all her friends and relatives.
Rasika was informed about this by one of her close friends, and she looked for a way to find a solution for this problem. Then she found "Hithawathi". She called Hithawathi and she got correct advice and directions to follow.
Hithawathi helped Rasika to report and remove the Facebook Fake account.
Hithawathi directed her to contact WIN(Women in Need) in order to inform the harassment and insult by his husband.
She is advised to contact 1938 to take any legal action against him.