Last updated on June 15, 2023
Names and places mentioned herein are hypothetical.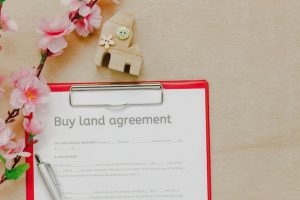 Geetha was an old housewife and she used to spend most of her time with the phone after finishing all the household work. She normally reads articles, news, watches videos on YouTube and talks to her friends via WhatsApp.
One day as she was watching a video she got a WhatsApp message saying that her phone number was picked as the Winner of a lottery held in USA. Geetha was surprised and so excited. She asked more about this.
Geetha : I can't believe this. I'm so happy
Lottery Agent : Congratulations again, you have a price over US$ 1 million !!!!
Geetha : Really, how will you send me the gift??
Lottery Agent : Do you want to see some snaps of your gifts?
Geetha : Yes of course!
Lottery Agent : But make sure you don't show it to everyone as the others will be jealous and even thieves will follow you. okayy
Lottery Agent sends attractive images of luxury goods to Geetha.
Seeing these snaps Geetha gets more excited. The agent on the other end tells her that in order to clear these goods she must deposit LKR 100,000/- to a bank account and shares banking details. Geetha doesn't have money. She thinks and keeps on thinking about a way to find money. Suddenly she remembers her land. She decides to mortgage her deed of the land. She immediately does this on the next day and deposits the required amount of money to the said bank account.
Then she tries to contact the US agent but she is not able to reach. She tries to contact him on several days but all those attempts become unsuccessful. Finally she tells this story to her young daughter who suspects that there should be something wrong and immediately calls Hithawathi to get an advice.
Hithawathi listens to the weird circumstance her mother faced and says that it's a notorious scam. Further she was advised on how to prevent from such scams in future and she was also directed to CID – Social Media Unit to lodge a Cyber Criminal complaint.
Precaution tips:
Keep in mind that if you haven't entered a lottery or competition, you can't win it.
If someone asks you to pay money up-front in order to claim a prize or winnings, it's almost always a scam. Legitimate lotteries do not require you to pay a fee to collect winnings.
Cybercriminal complaints that are clearly mentioned with relevant evidence (links, screenshots, etc.) can be handed over to the CID, or sent to "The Director, Criminal Investigation Department, Colombo 01" by registered post. Additionally, you have the option of emailing the same via dir.ccid@police.gov.lk