Last updated on October 10, 2022
Names and places mentioned herein are hypothetical.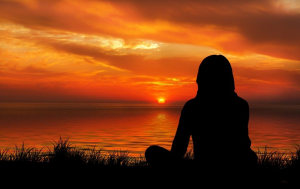 Dr. Shantha Rathnayake is working at a government hospital Sri Lanka as a surgeon specialist who is a 38 years old unmarried lady. A partner was found by her parents through a proposal. Ultimately both parties agreed to marry and they have already fixed dates for the marriage and due to covid-19 this was postponed. Since they couldn't meet each other due to the lockdown in the covid-19 period they talked to each other via chatting online. They exchanged pictures through online means and they did video chatting. While having video chatting that man took some screenshots of her but she doesn't know anything about that.
She was very lucky the day she got to know about this person from one of her friends who is a doctor living in that area.  As she mentioned he was a man who had divorced two ladies. She was shocked and She took a decision not to marry this person and she told him the reason and he accepted and also apologized.
Few weeks later he created some posts with her pictures with bad writings. However she got to know about this and called Hithawathi to remove those posts and was advised about the legal procedure too.
Precaution tips:
Do not trust unknown people who chat with you in cyberspace.
Be careful when you do video calls.