Last updated on June 15, 2023
Names and places mentioned herein are hypothetical.
One day Himali sent Hithawathi a chat via WhatsApp;
Himali: Miss, I had an affair with someone two years ago and recently I heard that he has shared my pictures edited on a WhatsApp notorious group, where people talk about women and sex.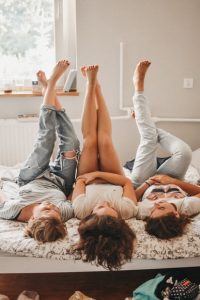 Hithawathi: Okayy, What has he mentioned about you in the group??

Himali: He says that I am looking for fun and if anyone is interested please help me, bla bla. There are more than 100 participants in that group and I don't know where else these can be shared.

Hithawathi: Your issue is clear dear. To proceed with reporting this group along with the person who shared your images, you need to send us an email with his WhatsApp number and a screenshot that proves the said harassment.
As requested by Hithawathi, Himali emailed all the required information to go ahead with reporting. She was really worried yet she didn't want to take legal action against someone she loved before.
Hithawathi asked her to keep quiet and avoid showing him any impact of it. Himali promised to act accordingly. Moreover, Hithawathi asked her to stay strong till WhatsApp responds to her issue.

After a couple of weeks Hithawathi got back to her with a positive reply from WhatsApp, which had taken necessary action with regard to her report. Himali felt relieved and finally thanked Hithawathi for helping her.

Precaution tips:
When you have become a subject to talk on social media, stay conscious and strong as they never think how it makes you feel or the bad impact of their comments.
Report if you are being harassed on WhatsApp using the steps shown in https://www.hithawathi.lk/help-centre/social-media/whatsapp/reporting-on-whatsapp/. Contact Hithawathi for support, if necessary.
Contact Women In Need (WIN) for free legal advice or counselling if you are a helpless girl in a situation like this.
Cyber-criminal complaints that are clearly mentioned with relevant evidence (correct links, screenshots, etc.) can be handed over to the CID, or sent to "The Director, Criminal Investigation Department, Colombo 01" by registered post. Additionally, you have the option of emailing the same via dir.ccid@police.gov.lk