Last updated on February 9, 2021
Since WhatsApp comes with the security feature of end-to-end encryption, even WhatsApp does not have access to the content that is shared within the app. Therefore, it is essential to notify WhatsApp by reporting the incidents that violate its Terms of Service. Here is how you can report issues to WhatsApp by contacting them through the app.
Simply go to WhatsApp > tap More options (

)  > Settings > Help > Contact us.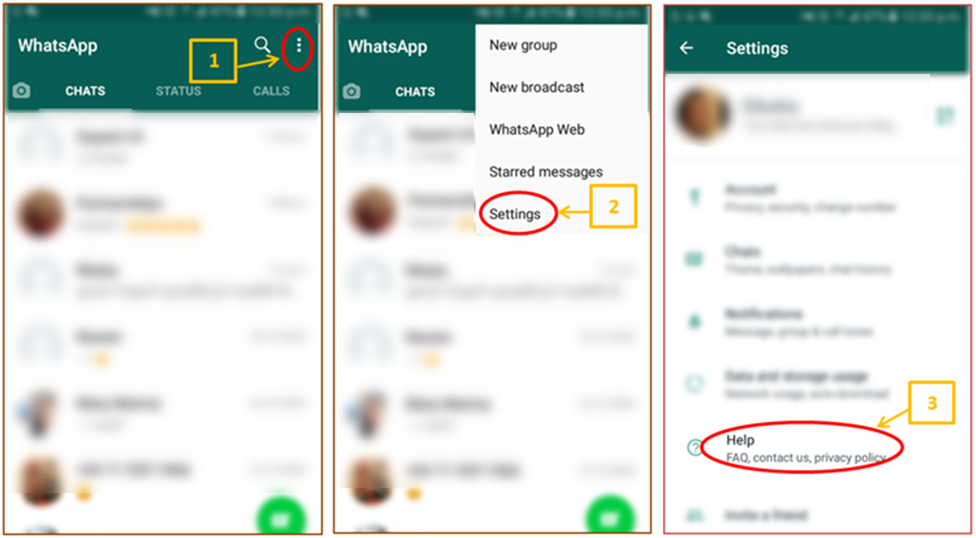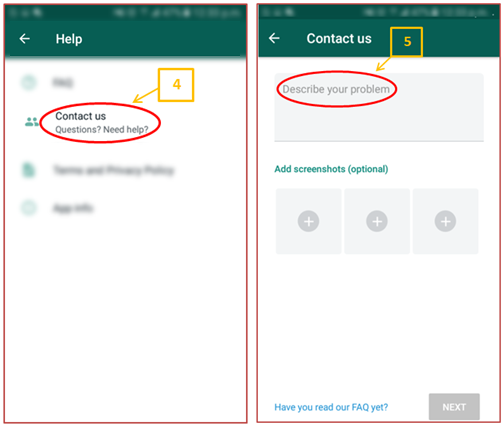 Simply go to WhatsApp > Settings (

)  > Help > Contact Us.
Therein you may describe the issue with problematic content clearly by providing as much information as possible. Relevant screenshots can be attached to prove what you say is true.
When you get a message from an unknown number for the first time, you are given the option to report the number to WhatsApp directly from the app. Likewise, if you think that a contact / business / group (of which you are a participant) violates WhatsApp Terms of Service, you can report the relevant contact / business / group using the steps shown below:
Open the chat.
Tap on the contact / business / group name to open their profile information.
Scroll to the bottom and tap on Report contact / business / group.
Apart from the above, spam and hoax messages that spread false information mostly via unknown numbers to deceive you and be benefitted can be reported in the same way to make WhatsApp a safer platform. If a message looks suspicious or sounds too good to be true, DO NOT tap on it, share it or forward it.
Watch out for spam and hoax messages that,
Include misspellings or grammatical mistakes
Ask you to tap on a link
Ask you to share your personal information (like credit card and bank account numbers, birthdate, passwords, etc.)
Ask you to forward the message
Ask you to click on a link to "activate" a new feature
Say that you have to pay to use WhatsApp (WhatsApp is a free app and never asks you to pay to use WhatsApp and you do not have to do anything to use WhatsApp for free.)
If one of your contacts has shared / forwarded you such a message, delete the message and DO NOT click on any links or provide personal information. Tell the contact that the message they sent contains spam and direct them to Hithawathi for more information.
WhatsApp has the right to ban the accounts if they believe the reported activity is in violation of their Terms of Service.
Note: If you feel that you or someone else is in emotional / physical danger with the need of immediate help, you may contact your local law enforcement authorities (e.g. Police) to report the case along with a screenshot of the content and any available contact info.
Source:
https://faq.whatsapp.com/general/security-and-privacy/staying-safe-on-whatsapp/?lang=en