Last updated on October 25, 2021
Volume 02 Issue 10 – 20th October 2021

Hithawathi
Monthly Bulletin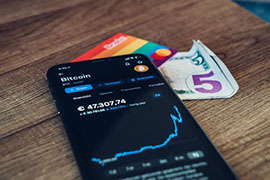 Scammers are always finding new ways to steal your money using crypto currency. One sure sign of a scam is anyone who says you have to pay by crypto currency. In fact, anyone who tells you to pay by wire transfer, gift card, or crypto currency is a scammer. Of course, if you pay, there's almost no way to get that money back. Which is what the scammers are counting on. Here are 16 crypto currency scams to watch out for.
This information should not be interpreted as an endorsement of crypto currency or any specific provider, service or offering. It is not a recommendation to trade. This is ONLY for understanding and education purposes.

Vietnam was the country with the highest number of adult video gamers in 2020
Facebook was the first social network to surpass one billion registered accounts and currently sits at more than 2.85 billion monthly active users.
https://www.statista.com
25% of millennials and 24% of Gen Zers (Generation Z) said they had their identities stolen once, as opposed to only 14% of baby boomers (what is baby boomer? click here)
34% of individuals have personally been a victim of a cyber breach
https://venturebeat.com/

How To Configure Two-Step Verification Settings On WhatsApp?
Tap on the Menu button displayed at the top right corner and then select drop down icon just after the search
Then select, Settings –> Account -> Two-step verification -> Enable
Once you do that, the app will ask you to provide an email and set a six- digit
Then enter your email ID (optional) to enable passcode recovery via email.
Next time when you reconfigure your WhatsApp account on your new phone or want to add a new phone number to your account, the messaging app will require you to enter and confirm this six-digit secret code.
Importantly, two-step verification can be disabled within the app without a passcode so your account could still be compromised if your phone falls into the wrong But the update should help lock things down in case someone tries to hijack it from afar.

Google Confirms 5 New 'High' Level Security Flaws In Chrome, Update your Chrome browser !
Google Chrome has well over two billion users worldwide and it not only dominates the web browser market, its Chromium core runs numerous browser alternatives. All of which makes Chrome the number one target for hackers and now Google has issued its fifth urgent upgrade warning in two months.
https://www.forbes.com/sites/gordonkelly/2021/09/02/google-chrome-warning-high-security-hacks-threats-upgrade-chrome-now/?fbclid=IwAR08kHMePEvm4_fuM8SBrjE3NFxHJwwGjYyfrqZ-o7vPpEC9Jlht4PU9YAU&sh=573497ee45f8
Apple Releases Security Updates
Apple has released security updates to address vulnerabilities in multiple products. An attacker could exploit these vulnerabilities to take control of an affected system. These vulnerabilities have been detected in exploits in the wild.
https://us-cert.cisa.gov/ncas/current-activity/2021/09/23/apple-releases-security-updates
Critical Vulnerability in Apache HTTP Server
A critical vulnerability was found in the Apache HTTP Server version 2.4.49 & 2.4.50 (CVE-2021-41773). This vulnerability will allow an attacker to perform a path traversal attack on the targeted system. Successful exploitation of this vulnerability allows an attacker to access and gather sensitive files on the affected server.
https://www.cert.gov.lk/view?lang=en&articleID=262
New Malware Targets Windows Subsystem for Linux to Evade Detection
A number of malicious samples have been created for the Windows Subsystem for Linux (WSL) with the goal of compromising Windows machines, highlighting a sneaky method that allows the operators to stay under the radar and thwart detection by popular anti-malware engines.
https://thehackernews.com/2021/09/new-malware-targets-windows-subsystem.html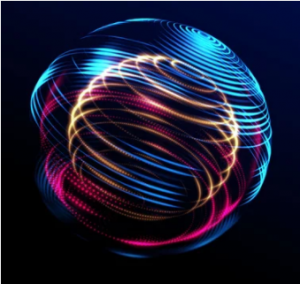 Cyber News
Google is making a major security change for all users – Check your settings
Strong passwords are a given when it comes to protecting your accounts, devices and data, but that's not enough. Cybercriminals are relentless, and you can never have too much protection. That's where two-factor authentication comes in. 2FA adds an extra layer of security when you log in to an account or unlock a device.
https://www.komando.com/security-privacy/enable-google-2fa/810928/
Hackers Crack Pirated Games with Crypto jacking Malware
Threat actors have so far made about $2 million from Crackonosh, which secretly mines Monero cryptocurrency from affected devices.
https://threatpost.com/hackers-crack-pirated-games-malware/167263/
Microsoft transforms the Windows Subsystem for Linux into a Windows 11 app
Microsoft has transformed the Windows Subsystem for Linux (WSL) into an app that you can simply download and install from the Microsoft Store on Windows 11. A preview version of the app is available right now, allowing Windows 11 users to install Windows Subsystem for Linux without having to head into add / remove programs and selecting WSL as an optional inbox component for Windows.
https://www.theverge.com/2021/10/12/22722146/microsoft-windows-subsystem-for-linux-app-windows-11-microsoft-store
Google has a cunning plan to dethrone Microsoft 365
Google has revealed a new plan to help customers squeeze even more value from its productivity software and collaboration tools. New figures published by Google show the Workspace suite now has upwards of three billion users (which equates to more than a third of the planet).
https://www.techradar.com/news/google-has-a-cunning-plan-to-dethrone-microsoft-365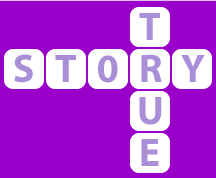 Deception By Virtual Touch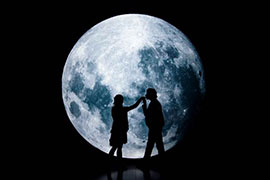 On a cold Sunday morning, Rehan was on the bed going through others' Facebook Stories. Suddenly he received a video call via FB Messenger from a girl who was unknown to him, yet pretty attractive to have a chat with.
She was wearing a skinny sleeveless top and talking in a sweet voice. Initially she introduced herself as Amritha from a neighboring country.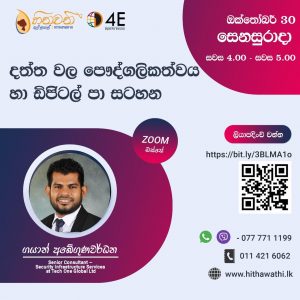 Hithawathi Webinar Session Programme – October 2021
Topic : "Data privacy & Digital Footprint"
Date : 30th October 2021
Time : 4.00p.m. – 5.00p.m.
Moderated by : Sampath Sri (Hithawathi)
Resource person : Mr. Gayan Abeygunawardana – Senior Consultant -Security Infrastructure Services – Tech One Global Ltd.
For registrations : https://forms.gle/sCcSeGaZb93Gg9to7
Please share this link to make people you know to aware about this webinar : https://www.hithawathi.lk/news-and-events/
Awareness Programmes
Past Events:
"Cyber Surekuma Book launch"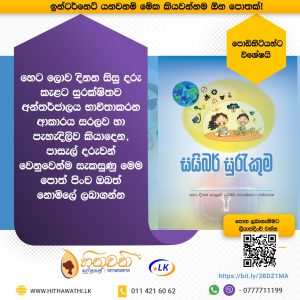 "Cyber Surekuma" booklet that was composed by Hithawathi project was launched on 08th of October 2021 via Zoom platform as a virtual event. This book is created to provide the knowledge about the threats found in cyber space and
the ways to prevent students facing such harassments.The book is available to read online in Sinhalese and Tamil languages at www.hithawathi.lk and the printed one in both languages are also available now. To request a copy of booklet, please visit https://bit.ly/3BDZ1MA
Hithawathi organised a webinar session on "Parental controls in internet to keep the child safe while browsing "on the 25th Saturday September 2021 via zoom, FB live and live stream through Hithawathi YouTube channel. Over 100 were participated. It was an interactive session. Please go to the webinar session through this link. https://www.youtube.com/playlist?list=PLqZ1JpaIpm9iehN9CCaYV2PtRqVUBFuqR
An awareness session of Hithawathi was held in Tamil, on 2nd October 2021, during the session on – An Exploration of Creative Minds for Future Media – Gender in E Media – for about 55 students of – Arts Faculty, 2nd, 3rd and final year in South Eastern University (SEUSL).
To join future webinar sessions and learn about cyber security, please Join the Viber or WhatsApp group below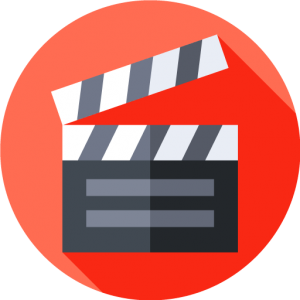 Movie Hint
Catfish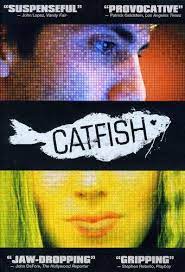 Catfish is a 2010 American documentary film directed by Henry Joost and Ariel Schulman. It involves a young man, Nev, being filmed by his brother and friend, co-directors Ariel and Henry, as he builds a romantic relationship with a young woman on the social networking website Facebook.
When Nev Shulman, a New York photographer, receives a Facebook request from a child named Abby, he cannot guess the unusual odyssey on which he will soon embark. Abby sends Nev an unusually skilled painting based on one of his photos. Intrigued, he begins online relationships with the rest of Abby's family, including her older sister, Megan. Though troubling inconsistencies soon emerge, Nev continues his online flirtation with Megan, resulting in a road trip to meet her in person.
https://www.youtube.com/watch?v=BuE98oeL-e0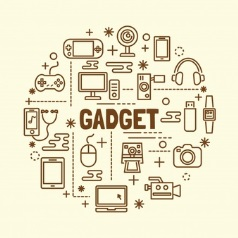 GADGET
AI Smarts Let This Face Mask Adapt Its Filtration to Exercise, Pollution Levels, and More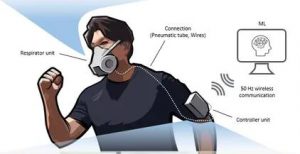 Opening and closing its pores based on nearby pollution and the wearer's respiration, this smart mask balances comfort and protection. An international team of researchers have developed a filtering face mask, which adjusts exactly how much filtration it offers according to everything from surrounding air pollution to how much exercise you're doing — thanks to a machine learning algorithm.
https://www.hackster.io/news/ai-smarts-let-this-face-mask-adapt-its-filtration-to-exercise-pollution-levels-and-more-7b75519caab5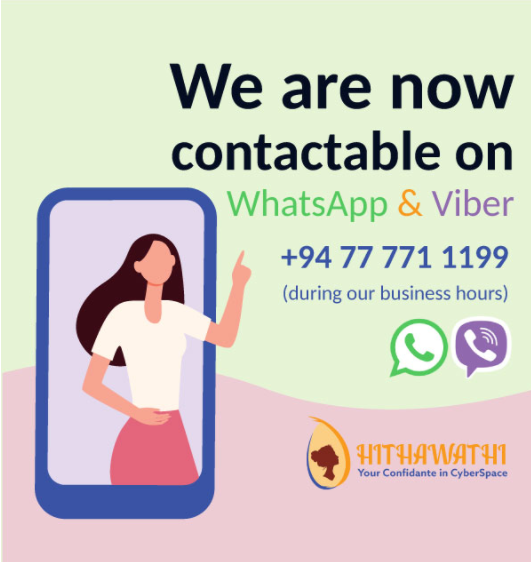 Hithawathi WhatsApp & Viber Number
+94 77 771 1199
(during our business hours)
Comment the correct answer and win a data card from Hithawathi by visiting our Facebook page every Friday, Saturday & Sunday.