Last updated on September 12, 2023
Names and places mentioned herein are hypothetical.
On a cold Sunday morning, Rehan was on the bed going through others' Facebook Stories. Suddenly he received a video call via FB Messenger from a girl who was unknown to him, yet pretty attractive to have a chat with.
She was wearing a skinny sleeveless top and talking in a sweet voice. Initially she introduced herself as Amritha from a neighbouring country. She said that she was interested in Rehan's sightseeing paintings which were posted on his Facebook account and inquired more information about them in a flirty manner.
Amritha: D'u sell 'em? 
Rehan: Well..I don't do it as a business but just to spend the time..
Amritha: Wow!..Nice way of passing time..Can you gimme one for free?? (blushingly)
Rehan: Hehe, which one you like the most?
Amritha: I'd like a painting of yours, a bare one..hahaha 
Amritha's straight approach of being open made him feel very comfortable though she was still strange to him. Whatever it was, little by little she started getting undressed with sexy talks and persuaded him to show his naked figure too. Rehan's playfulness was aroused and he was obedient to the angelic girl.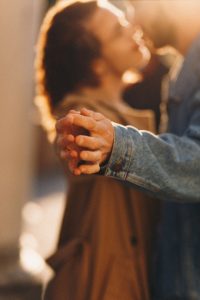 .
The adorable moment lasted for about five minutes. She hanged up the call promising to get back to him soon. Rehan waited for some time and much to his surprise he received a video clip from Amritha through WhatsApp with a message which faded his dreams away in a second.
What Rehan could watch was his own nude video, that she had recorded a couple of minutes ago using all her delusions. And the blackmailing message warned him to deposit LKR 100,000/- to the given account number immediately otherwise she would leak the content by sharing among all his friends.
Rehan was sweating with fear. He didn't have a penny and couldn't think of how he would face the society, workplace and family with this embarrassment. He was clueless and searched for help on the internet. Then he found Hithawathi website and called their hotline. A female agent answered. He was feeling shy to tell what happened but with the agent's pragmatic questions he couldn't hide the real story. The agent explained that it is called "Romance Scam" which deceives people online by touching their weak points and he should be just one of their victims. Hithawathi asked him to block the scammer and send them the relevant links and screenshots to proceed with reporting the issue to Facebook / WhatsApp about this scam. He provided everything that was required for reporting and after a couple of days got an email from Hithawathi informing that the necessary action had been taken by Facebook / WhatsApp. He was pleased with the response of Hithawathi and determined to stay safe when dealing with the unknown in cyberspace.
Precaution tips:
Be careful with whom you chat online as we may never know the purpose of their chatting. (Time passing, scam etc.)
It is not recommended to share nude content (images, videos, etc.) on the internet or play intimate roles online as once they're leaked for some reason it is going to be a long process to recover.
Do not be afraid or feel guilty if you are being scammed in cyberspace as scammers' job is to cheat people using a lot of tricks and earn money. Do not pay money to them.
Report these types of fraudulent activities under spam / scam which violates Community Guidelines of Facebook / WhatsApp. Report if the content you appear is published without your consent; Contact Hithawathi for support, if necessary.
Giving all the details related to the incident when complaining to Hithawathi, will make it easier to get the most suitable solution for your problem. Your personal information will not be shared with other parties without your consent.
Cybercriminal complaints that are clearly mentioned with relevant evidence (links, screenshots, etc.) can be handed over to the CID, or sent to "The Director, Criminal Investigation Department, Colombo 01" by registered post. Additionally, you have the option of emailing the same via dir.ccid@police.gov.lk / report@cid.police.gov.lk