Last updated on June 20, 2022
Volume 03 Issue 06- 20th June 2022

Hithawathi
Monthly Bulletin
Ransomware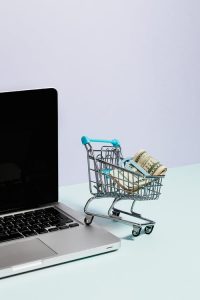 What is Ransomware?
It is a malware (malicious software) attack and in here the attacker locks and encrypts the victim's data / important files and the attacker doesn't stop there, he/she demands a payment to unlock and decrypt the data.


Cybersecurity Tips For Students At Home And In School
Secure your social media
Use apps, tools, and websites that encrypt data
Have a recovery plan
Use a VPN
Use strong and unique passwords
Be vigilant regarding phishing scams
Know the terms and conditions
Don't share personal information
Update apps and device operating systems
Keep (secure) backups of important files or databases
Don't use unsecured WiFi sources
Know your context and 'networks' (physical and digital)

Alert (AA22-138B) – Threat Actors Chaining Unpatched VMware Vulnerabilities for Full System Control

The Cybersecurity and Infrastructure Security Agency (CISA) is releasing this Cybersecurity Advisory (CSA) to warn organizations that malicious cyber actors, likely advanced persistent threat (APT) actors, are exploiting CVE-2022-22954 and CVE-2022-22960 separately and in combination.
https://www.cisa.gov/uscert/ncas/alerts/aa22-138b
BD Vulnerabilities in Synapsys
Becton, Dickinson and Company (BD) have reported that there is a vulnerability in Synapsys, their microbiology informatics solution platform.
https://digital.nhs.uk/cyber-alerts/2022/cc-4105
Exploitation of Microsoft Office vulnerability: Follina

The ACSC is aware of active exploitation of the "Follina" zero-day vulnerability in the Microsoft Support Diagnostic Tool (CVE-2022-30190).
https://www.cyber.gov.au/acsc/view-all-content/alerts/exploitation-microsoft-office-vulnerability-follina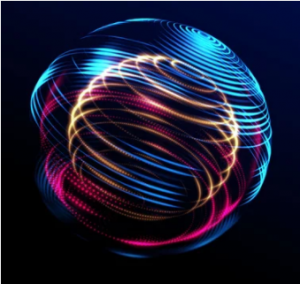 Cyber News
Microsoft Word dark mode is coming to more users
One of our favorite Microsoft Word features is coming to the web app
https://www.techradar.com/news/one-of-our-favorite-microsoft-word-features-is-coming-to-the-web-app
GitHub offers post-mortem on recent security breach
GitHub has revealed details of a security breach that has allowed an unknown attacker to download data from dozens of private code repositories.
https://portswigger.net/daily-swig/github-offers-post-mortem-on-recent-security-breach
India to introduce six-hour data breach notification rule
Organizations in India face a six-hour data breach reporting deadline, following the introduction of new rules by the country's computer emergency response team, CERT-In. The new rules will apply to critical parts of India's network and IT infrastructure, including service providers, data centers, government organizations, and corporations.
https://portswigger.net/daily-swig/india-to-introduce-six-hour-data-breach-notification-rule
Supreme Court blocks Texas social media moderation ban
A Texas law that would have banned much social media moderation is once again on hold.
https://www.theverge.com/2022/5/31/23124281/supreme-court-texas-hb20-social-media-ban-response
Leaky database exposes job seekers to phishing attacks
A dataset belonging to an Italian job searching agency left the details of more than 100,000 people accessible to the public, the Cybernews research team has discovered.
https://cybernews.com/security/leaky-database-exposes-job-seekers-to-phishing-attacks/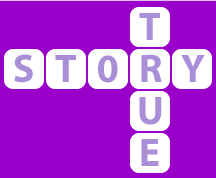 Dream job abroad becomes a trap of online sexual abuse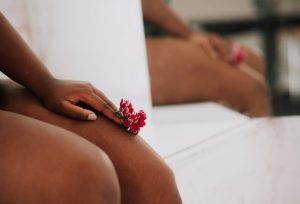 Kaushi was a 21 year old school leaver and was looking for employment due to the financial hardships faced by her mother. She had to face lots of financial problems and didn't get any chance from a job that she most wanted during that time period.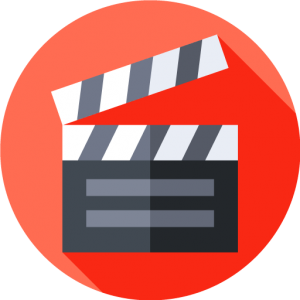 Movie Hint
Untraceable (2008)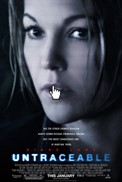 An FBI cybercrime division is on the hunt for a tech-savvy killer who posts videos of his victims online. The world watches the killings via live streaming; the more people view his site, the faster the victim dies. How do you catch a killer who is untraceable?
https://youtu.be/oIqnESZW0qc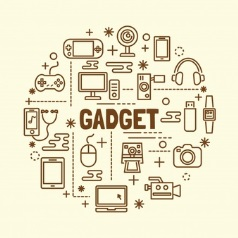 GADGET
Clocky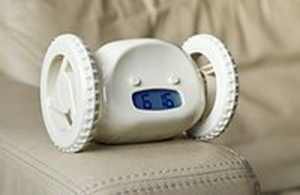 Clocky is a brand of alarm clock outfitted with wheels, allowing it to hide itself in order to force the owner awake in an attempt to find it.
https://hbswk.hbs.edu/item/6806.html
Comment the correct answer and win a data card from Hithawathi by visiting our Facebook page every Friday, Saturday & Sunday.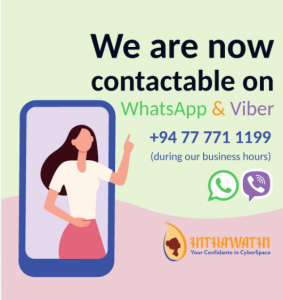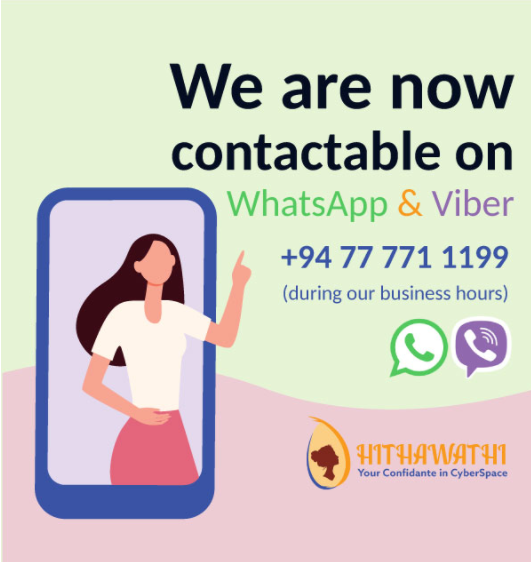 Hithawathi WhatsApp & Viber Number
+94 77 771 1199
(during our business hours – Weekdays 08.30 am – 07.00 pm
Saturdays 08.30 am – 05.00 pm )