Last updated on September 12, 2023
Names and places mentioned herein are hypothetical.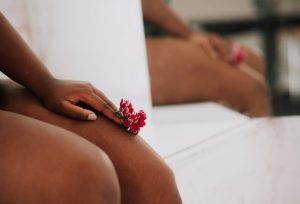 Kaushi was a 21 year old school leaver and was looking for employment due to the financial hardships faced by her mother. She had to face lots of financial problems and didn't get any chance from a job that she most wanted during that time period.
Due to these issues, Kaushi's mother decides to go abroad to find employment. They meet an agent in Sri Lanka and the agent gets a payment of LKR 100,000/- promising Kaushi and her mother that he will help in finding a job that will simply make all their worries disappear in no time. It was not an easy task for Kaushi's mother to find the amount that she paid to the agent. She borrowed it from one of her relations promising to return the money soon.
The agent further said that it's easy for him to contact them on Facebook Messenger. Since Kaushi's mother was not a Facebook user, Kaushi gave her Facebook details to the agent.
After a couple of weeks, Kaushi started to receive messages from this agent
Agent: Hi Kaushi, I've got good news for you
Kaushi: Hi, were u able to find a job for my mum?
Agent: Yes, she will soon have to fly to Baharain
Kaushi: Thank you for helping us, you are so good
Likewise, chats went on and on and the agent was able to win Kaushi's heart
After a several months….
The agent stops all communication with Kaushi. Her mother's job gets delayed and the relative who lent money keeps on asking for money.
Due to these issues, Kaushi tries to contact the agent on Messenger and the agent answers. Now his tone is different.
Kaushi: Hello, why didn't you speak? What happened to my mum's job? We are having a lot of financial issues……
Agent: What can I do for your financial issues
Kaushi: You promised you will find my mum a job and you took money from us
Agent: I can't find a job, it's not easy. I will return the money
Kaushi: When will you return the money?
Agent: I will return the money but you have to take a video call and take off your clothes. What do you say?
Kaushi gets shocked and she keeps the phone away.
Days go on, financial problems rise at home and Kaushi gets pressured and she thinks about the suggestion of the agent.
That night without telling her mother about anything, she takes a call to the agent and she does what he asked for.
The agent on the other end gets all screenshots during Kaushi's call.
Kaushi asks to return the money back but………..
The agent says he can't return the money and instead threatens Kaushi that he will release her nude pictures on Facebook.
Horrified Kaushi, gets more scared and she becomes so helpless. Not knowing what to do she keeps on thinking about the nude pictures and gets depressed. During these hard times, Kaushi gets to know about Hithawathi and contacts them via Hithawathi's hotline.
Hithawathi understands that Kaushi is depressed and directs her for mental support to 1926 (Special Mental Health Hotline). Further Hithawathi asks her to report the agent's account and suggests her to lodge a complaint to CID Social Media Unit via email, dir.ccid@police.gov.lk / report@cid.police.gov.lk due to the threats faced by the agent.
Precaution tips:
Never share intimate pictures or videos with a third party, whatever the circumstance is.
Contact 1926 (Special Mental Health Hotline) or Sumithrayo when you feel down due to these types of incidents.
Cyber-criminal complaints that are clearly mentioned with relevant evidence (correct links, screenshots, etc.) can be handed over to the CID, or sent to "The Director, Criminal Investigation Department, Colombo 01" by registered post. Additionally, you have the option of emailing the same via dir.ccid@police.gov.lk / report@cid.police.gov.lk
Contact Hithawathi for support in reporting and removing if your pictures / videos or any other content that harms you are published on the internet.