Last updated on April 25, 2023
Volume 04 Issue 01- 20th January 2023

Hithawathi
Monthly Bulletin
Doxxing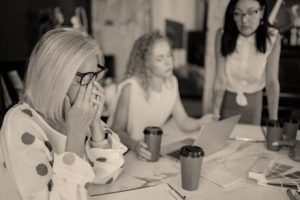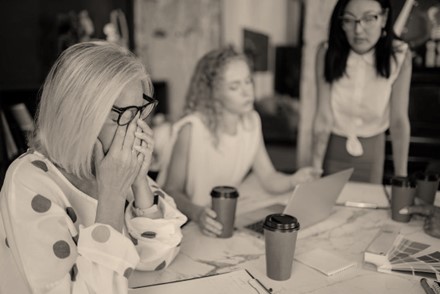 Doxxing takes place when a threat actor circulates someone's private information on the internet. The main intention of doxxing is to harass the person whose information is being shared.


Most Important Cybersecurity Tips in 2023
1. Educate yourself about Cybersecurity
2. Be aware of suspicious Files and Mail
3. Use strong Passwords and change them periodically
4. Install Antivirus and Malware protection
5. Start using a VPN and Firewall
6. Backup Data regularly
7. Keep Personal Identifiable Information (PII) Private
8. Use 2-Factor Authentication (2FA)
9. Resist using public Wi-Fi for private and confidential activity
10. Use updated Apps and Software
11. Use secure communication applications
12. Never click on a link you got from SMS or Social Media

Critical severity vulnerability in Fortinet FortiOS SSL-VPN

This Alert is relevant to organisations who deploy FortiOS to facilitate remote access for their users.
https://www.cyber.gov.au
CISA Adds Two Known Exploited Vulnerabilities to Catalog

These types of vulnerabilities are frequent attack vectors for malicious cyber actors and pose significant risks to the federal enterprise.
https://www.cisa.gov
Critical Use-After-Free Remote Code Execution Vulnerability in Linux Kernel

A Critical remote code execution vulnerability in specific Linux kernel versions with ksmbd enabled has been disclosed via Zero Day Initiative (ZDI-22-1690).
https://digital.nhs.uk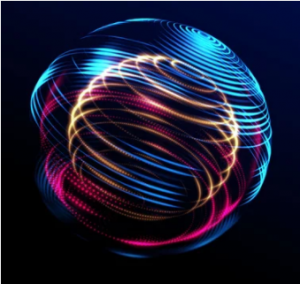 Cyber News
Sri Lanka to boost school internet links, AI education
Sri Lanka plans to boost internet facilities at state schools and add artificial intelligence to the curriculum, as part of reforms to the education system.
https://economynext.com
Hackers are Using Stolen Bank Information to Trick Victims into Downloading BitRAT Malware
A new malware campaign has been observed using sensitive information stolen from a bank as a lure in phishing emails to drop a remote access trojan called BitRAT.
https://thehackernews.com
CID arrests 18-year-old boy for stealing Rs.5 Mn from foreign credit cards
He has stolen the credit card details of users from the USA, the UK, Mexico and Argentina and had purchased items such as expensive liquor brands, perfumes, branded clothing items and expensive food items online.
https://www.dailynews.lk
Cricket-oriented platform 'drops a dolly' exposing user data
Social platform for the cricket community exposed over 100k entries of private customer data and admin credentials.
https://cybernews.com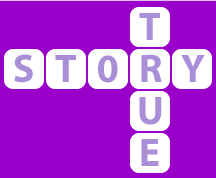 Her Helping Hand Backfired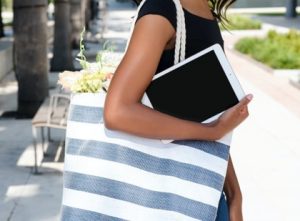 Charuki just sat for her A/L examination and was awaiting results. She was a very active girl in school and a member in many clubs of her school. Therefore she spent most of the time at school even after finishing her A/L exam. She often came to school to help in the functions organized by different clubs of her school.
Awareness Programmes
Past Events:
Teens  Hub inaugural Ceremony
The inaugural ceremony of Hithawathi Teens Hub pilot project took place on the 16th of this month at Inamaluwa College, Dambulla in Galewala Education Zone. This was started with the contribution of Resiliency Initiative to focus more on ensuring the cybersafety of teenage students.
Chief Executive Officer of LK Domain Registry Prof. Gihan Dias, Head of Professional Development Center for Teachers Mr. Wijekon Banda on behalf of Director of Galewala educational zone, Director of ICT Division of the Ministry of Education Ms. Vasana Edirisuriya (online), ICT Consultant (ISA) of Galewala Educational zone Mr. Dhammika Somadasa graced us with their presence as invited guests and principals, teachers along with the Teens Hub leaders who were selected among the students of the 11 selected schools participated.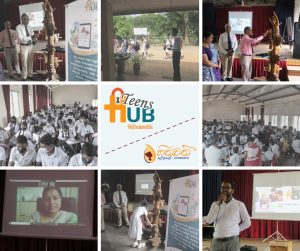 Hithawathi awareness session – at Sujatha College, Badulla
An awareness session of Hithawathi was held on 11th January 2023 at Python training workshop organized by MAC institute at Sujatha College Badulla. About 40 including students, teachers and the principal participated in this session.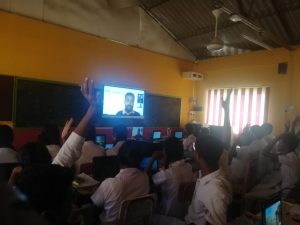 Hithawathi awareness session – at Mahinda Rajapaksha College, Matara
An awareness session of Hithawathi services and Cyber Safety, organized by Mahinda Rajapaksha College, Matara was held on 17th January 2023 at the school auditorium. About 200 students and teachers participated in this session.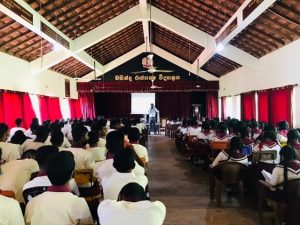 To participate in future webinar sessions and learn about cyber security, please join our Viber or WhatsApp group by clicking the icons below: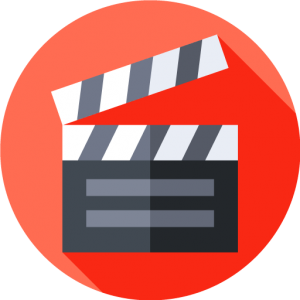 Movie Hint
Hello, World! (2016)

This was an award Winning Short Film (Shot on GH4). A boy finds something strange on his homework… A line of code that seems to alter reality as he knows it.
GADGET
Death Stranding Desk Lamp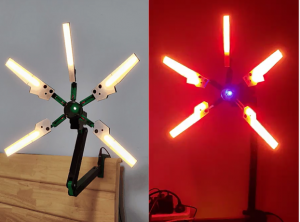 A smart table lamp based on the Death Stranding Odradek device, the lamp consists of a combination of five individual light-emitting blades.
https://www.hackster.io/wyx269263336/death-stranding-desk-lamp-ae5f71
Comment the correct answer and win a data card from Hithawathi by visiting our Facebook page every Friday, Saturday & Sunday.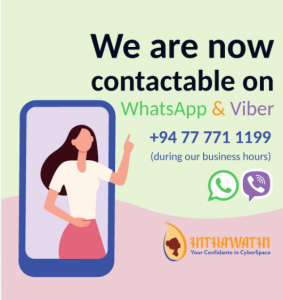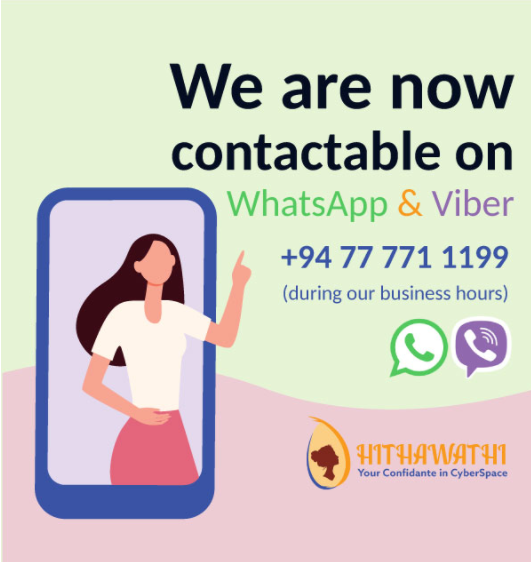 Hithawathi WhatsApp & Viber
No. +94 77 771 1199
(during our business hours – Weekdays 08.30 am – 07.00 pm
Saturdays 08.30 am – 05.00 pm )