Last updated on April 25, 2023
Volume 04 Issue 03- 20th March 2023

Hithawathi
Monthly Bulletin
Software Firewalls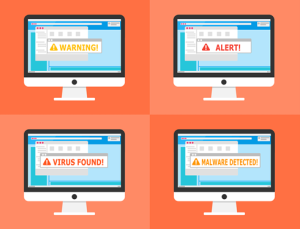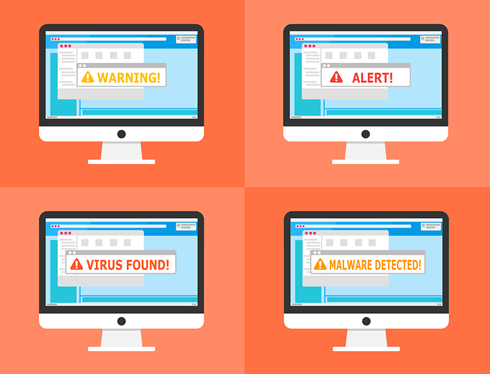 What is a software firewall?
A software firewall is a special computer software that runs on a computer or a server. Its main purpose is to protect the computer or server from outside attempts of gaining access and control. Furthermore, a software firewall can be configured to check suspicious outgoing requests as well.

• 72% of users reuse passwords across accounts.
https://www.enzoic.com
• With over 55 million downloads, Zomato was the most popular online food delivery application worldwide in 2022.
https://www.statista.com
• Women will represent 30 percent of the global cybersecurity workforce by 2025.
https://cybersecurityventures.com
• It's estimated that the world will store 200 zettabytes (2 billion terabytes) in the cloud by 2025.
https://aag-it.com

10 Online Safety Tips for Gaming

1. Strong passwords for the win
2. Research your games
3. Flip on Multi Factor Authentication (MFA)
4. Make updates automatic
5. Don't take the bait
6. Credit, not debit
7. Share with care
8. Game in disguise
9. No shame in a strong blocking game
10. Check your settings

Fortinet fixes critical RCE flaws in FortiNAC and FortiWeb

Fortinet has released security updates for its FortiNAC and FortiWeb products, addressing two critical-severity vulnerabilities that may allow unauthenticated attackers to perform arbitrary code or command execution.
https://www.techcert.lk
Multiple Vulnerabilities in Microsoft Products

Multiple products of Microsoft were found to be vulnerable.
https://www.cert.gov.lk
Palo Alto Networks reveals the biggest Cloud-native Cybersecurity Threats

The survey is designed to help better understand enterprise cloud and cloud-native adoption, highlighting those areas where security is a concern.
https://www.forbes.com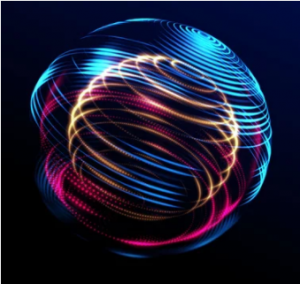 Cyber News
International Women's Day 2023: History, marches and celebrations
The theme, "DigitALL: Innovation and technology for gender equality" aims to recognise and celebrate the contribution women and girls are making to technology and online education.
https://www.bbc.com

Agencies have 30 days to ban TikTok on government devices, White House says
Over half of all US states have also partially or fully banned TikTok, which is owned by Chinese company ByteDance.
https://edition.cnn.com

Meta Verified is rolling out to users in Australia and New Zealand
The subscription offers a verified label, improved reach, better protection from impersonation, access to customer support and exclusive stickers on Facebook and Instagram.
https://techcrunch.com

Ransom House ransomware attack hit Hospital Clinic de Barcelona
Hospital Clinic de Barcelona, one of the main hospitals in the Spanish city, suffered a cyber attack that crippled its computer system.
https://securityaffairs.com

WhatsApp is developing a function to block calls from unidentified numbers
WhatsApp is introducing an exciting new feature, 'Silence Unknown Callers,' to help you reduce unwanted interruptions.
https://www.digitalinformationworld.com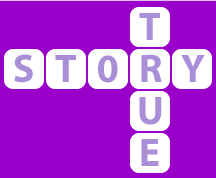 Online Smuggle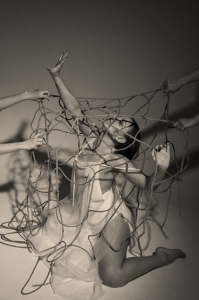 Sureka was a housewife with one daughter. Her husband was working for armed forces. They had to face a lot of financial difficulties since they were building their house. One day, when Sureka was scrolling through her Facebook feed, she saw an advertisement.
Awareness Programmes
Past Events:
Hithawathi Women's Day Celebration – Empowering Women in Cyberspace
AT EXCEL WORLD, COLOMBO 10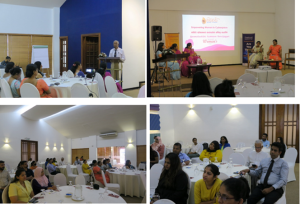 In celebration of International Women's Day, with the theme of "Empowering Women in Cyberspace" Hithawathi organized a Stakeholder appreciation gathering which was held on 14th March 2023 at Marcopolo Lounge of Excel World, Colombo 10. About 30 stakeholders participated in-person and the event was Live on Hithawathi Facebook page for all the others to join online.
Awareness session on Women's Online Safety
ONLINE – MS TEAMS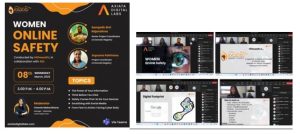 In celebration of International Women's Day, an online awareness session on Women Online Safety was conducted by Hithawathi in collaboration with Axiata Digital Labs (ADL) via MS Teams on 08th March 2023.
Special Programme on How to use technology effectively
FACEBOOK LIVE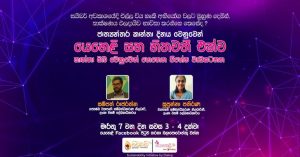 In celebration of International Women's Day, an online special programme for women on How to use technology safely and effectively was conducted by Hithawathi in collaboration with Dialog – Yeheli via Facebook Live on 07th March 2023.
Hithawathi awareness session
AT SLBC (FM 91.7 / 91.9)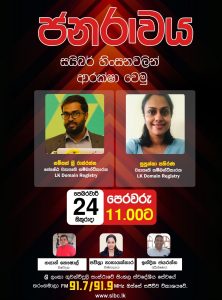 An awareness session on Hithawathi services and Cyber safety was broadcasted at 11.00 a.m. on 24th February 2023 via Janarawaya Live program on Sinhala Swadeshiya Sevaya (FM 91.7 / 91.9) of Sri Lanka Broadcasting Corporation.
To participate in future webinar sessions and learn about cyber security, please join our Viber or WhatsApp group by clicking the icons below: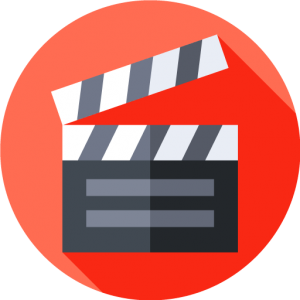 Movie Hint

Hackers (1995)
This is about a young boy who is arrested by the U.S. Secret Service for writing a computer virus and is banned from using a computer until his 18th birthday.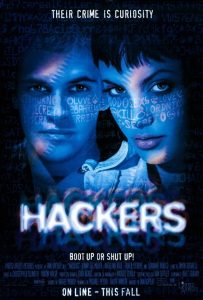 GADGET
Easy LED Bow Tie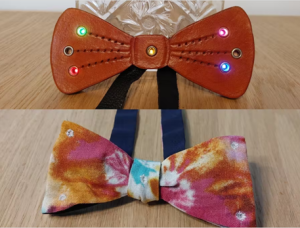 An easy, cheap, animated LED bow tie that is sure to impress!
https://www.hackster.io
Comment the correct answer and win a data card from Hithawathi by visiting our Facebook page every Friday, Saturday & Sunday.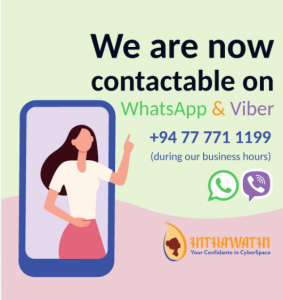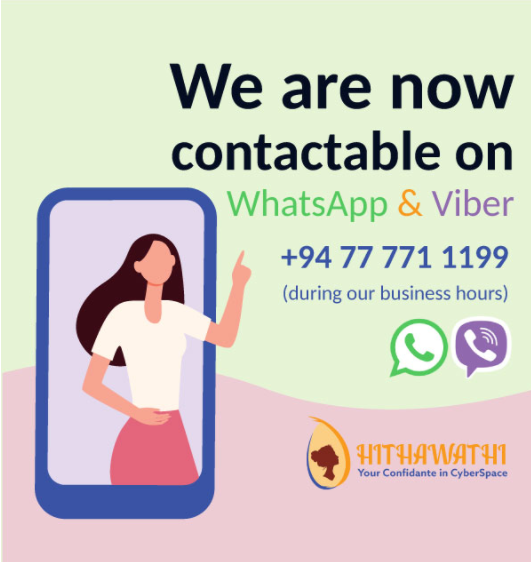 Hithawathi WhatsApp & Viber
No. +94 77 771 1199
(during our business hours – Weekdays 08.30 am – 07.00 pm
Saturdays 08.30 am – 05.00 pm )