Last updated on August 6, 2021
Names and places mentioned herein are hypothetical.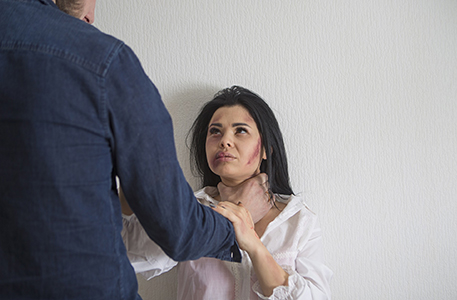 It was a Monday, during lockdown period. Hithawathi received a call from a lady (Shalika) who is working for a private organization. She was working from home due to the pandemic situation. Her husband also did his job from home by then. Meantime Shalika had to face for a terrible situation, where her husband received a Facebook Friend Request from a profile which has exactly the name of her. When he got the request, he had a quick check on the profile and found that the name and photos are of hers. Then he accepted the friend request assuming that the profile is belonging to his wife.
A couple of days later, he got some unusual type of chats and messages from this Facebook account. It became worse when he received images of her in bad ways. He was so angry when he saw those photos and messages. He started to shout at her and this caused continuous arguments among the couple. Further he started hitting her every day without seeking details from his wife's point of view.
Shalika has never done such thing apparently, she had not even created a Facebook account for herself. She realized that this should be a fake account.
She was physically and mentally harassed by her husband because of a fake account and she didn't do anything wrong!
She tried to report the fake profile but it was not a success.
She looked for a help from the internet itself where she found a link to Hithawathi website.
Shalika called Hithawathi and told her story. She received necessary instructions and advices from "Hithawathi". She followed the instructions and was able to remove the fake account. Finally she was so happy to get rid of a big headache which caused trouble even to her family life.
Her husband was not much aware of frauds happening in the internet. So when her husband argues with her, Shalika asked him " If you want to know more details, you can consult Hithawathi. They will explain it to you, It is a free of charge service- just give them a call please…"
The following day Shalika's husband rang Hithawathi and asked for details with regard to his wife's issue with Facebook. He got educated on cyber frauds specially on social media. He was able to get clear of all his doubts and uncertainties. He was also very pleased to get rid of this problem.
Hithawathi advised the couple to trust each other and live happily!