Last updated on January 29, 2021
Names and places mentioned herein are hypothetical.
Renold got the following message that gave a link to update the Facebook account in the new login system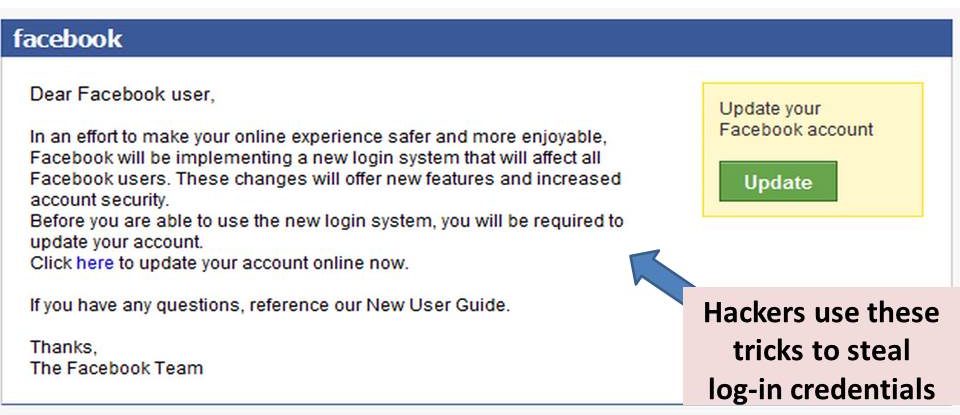 Accordingly he clicked the link, entered the username and password, but then he couldn't move forward due to an error. He couldn't even log into his Facebook account.
Later on he received an email saying that his Facebook account was hacked and if he wanted the account back he should transfer $100 to a given bank account number, otherwise it could be spoiled with a bad image to his name.
Precaution tips:
Do not click links sent by the unknown.