Last updated on June 15, 2023
Names and places mentioned herein are hypothetical.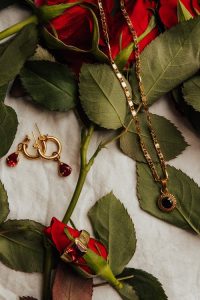 Kavitha was a 28 year old girl who was so much loved by her parents and relatives for her charming personality. She was the only daughter of the family since all others were sons.
Right after Kavitha finished her higher studies, her parents wanted to find a good marriage for Kavitha. They start looking for a good partner for her. During these times Kavitha gets some messages on Facebook Messenger.
A guy who claims to be a university student keeps on chatting with Kavitha. The chat continues day and night and Kavitha slowly falls in love with him. The guy now starts calling her over Messenger and they talk for hours and hours.
After sometime, one day this guy calls Kavitha ;
Guy: Kavi I don't have much time to talk today. I need some money urgently as I have to make the final payment for the university
Kavitha: Sorry dear, even I don't have money
Guy: Please try to find some money at least from a friend
Kavitha: I will try my best
The guy pushes Kavitha to find money somehow and Kavitha thinks of a way to find money. Suddenly she remembers all jewelries she has been given by her parents. They have made these jewelries as a preparation for her marriage. Without second thoughts she right away pawns them in a bank and gets the money required. After coming home she calls her boyfriend;
Kavitha: Hello, I pawned my jewelries and got the money, send your account number I'll transfer the money
Guy: Thank you so much darling. I love you a lot. You are my true love. This is my account number xxxxxxxxxx. Will call you tonight. Take Care
Kavitha transfers the money and waits for his call that night but he doesn't call. She tries to reach him on Messenger but his account is not visible anymore
Days pass and Kavitha gets depressed. One day the guy who got money from Kavitha says
Guy: Don't try to contact me. I'm a married man with kids. If you ever try to contact me. I'll kill you
Kavitha gets shocked and her depression level increases. She cries and cries. During this time she sees a video shared on Facebook and gets to know about Hithawathi. Then she visits Hithawathi website and has a chat with them. She tells Hithawathi what happened to her. Hithawathi listens to her very carefully and directs her to CID Social Media Unit. Further Hithawathi directs her to Women In Need (WIN) to obtain legal support. As Kavitha is depressed Hithawathi asks her to be strong during this hard time and directs her to 1926 (Special Mental Health Hotline) or Sumithrayo as well.
Precaution tips:
Do not trust unknown people who chat with you in cyberspace.
Do not give financial support to people you meet online whom you have not even met.
Cyber-criminal complaints that are clearly mentioned with relevant evidence (correct links, screenshots, etc.) can be handed over to the CID, or sent to "The Director, Criminal Investigation Department, Colombo 01" by registered post. Additionally, you have the option of emailing the same via dir.ccid@police.gov.lk
Contact Women In Need (WIN) for legal support if you are a victim of such a case.
Contact 1926 (Special Mental Health Hotline) or Sumithrayo when you feel low due to these types of incidents.