Last updated on June 15, 2023
Names and places mentioned herein are hypothetical.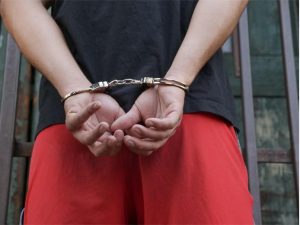 Vishma and Randika were a newly married couple and they loved each other very much. They lived a very simple and happy life. Vishma was doing her own business at home while her husband was working in a private company.
At an unexpected moment, Vishma received vague messages and missed calls in a very unusual manner. She got shocked and returned the missed call and asked details;
Vishma: Hello, I got a call from this number, may I know who this is.
Unknown Caller: It's none of your business to know who I am
Then she disconnected the line and was thinking about this incident. While she was in a bad mood she got a call from one of her friends, Asha;
Asha: Hi Vishma, what happened to you? why are you doing such things??
Vishma: (was shocked) Hey why, I don't know anything, please tell me what it is??????
Then Asha said that she got a request through Vishma's Facebook account and she accepted it where there were a lot of nude pictures and videos. Now Vishma realized about that call.
She immediately called that number from which she got calls.
Vishma: What are you doing and what do you want?
Unknown Caller: Yes I did it, if you want to remove it you have to deposit Rs.500,000/- to my account
She called Hithawathi to get an advice on what she should do next. Hithawathi advised her to
report the Fake Facebook account if she just needed to get it removed.
lodge a complaint at the police station she belongs to or at CID – Social Media Unit to find out and punish (to take legal action against) the person behind this.
Then she followed instructions of Hithawathi and emailed a complaint copy to the Director of CID. She went with her loving husband to meet one of his friends who worked at CID and informed the case. Accordingly, they were able to track all the details about this blackmailer and with a team they went to look for this criminal. Finally the investigation team was able to reach the correct place to get the guy who blackmailed her arrested for further inquiries.
She called and thanked Hithawathi a lot for providing her proper guidance.