Last updated on April 5, 2022
Volume 03 Issue 03- 20th March 2022

Hithawathi
Monthly Bulletin
Is Your Facebook Account Disabled?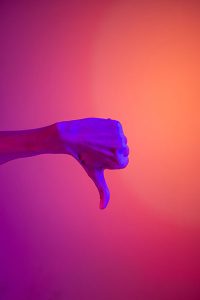 Anyone who created a Facebook account knows about Facebook Community Standards, which ensure the safety of that platform to a certain extent. Accordingly you agree to Facebook Terms and start using it.
What happens when your account fails to follow Facebook Terms?


Things You Need to Do to Prevent Getting Hacked
If your accounts aren't properly protected, your credit card could be compromised or your private messages and photographs stolen and shared for all to see. You're better off taking some steps to mitigate the risks of getting hacked in the first place. Here's what you can do to protect yourself.
Use Multi-Factor Authentication
Get a Password Manager
Learn How to Spot a Phishing Attack (Check here)
Update Everything (Computer operating system,antivirus)
Encrypt Everything (try to use encrypted tools/software)
Wipe Your Digital Footprint – Click here to learn what is foot print

Alert (AA22-057A) – Destructive Malware Targeting Organizations in Ukraine
Leading up to Russia's unprovoked attack against Ukraine, threat actors deployed destructive malware against organizations in Ukraine to destroy computer systems and render them inoperable.
https://www.cisa.gov/uscert/ncas/alerts/aa22-057a
Alert (AA22-054A) – New Sandworm Malware Cyclops Blink Replaces VPNFilter
The United Kingdom's (UK) National Cyber Security Centre (NCSC), the Cybersecurity and Infrastructure Security Agency (CISA), the National Security Agency (NSA), and the Federal Bureau of Investigation (FBI) in the U.S. have identified that the actor known as Sandworm or Voodoo Bear is using a new malware, referred to here as Cyclops Blink.
https://www.cisa.gov/uscert/ncas/alerts/aa22-054a
Phishing Campaign Uses Fake Adobe Document Cloud Application to Steal Microsoft Credentials
A cyber crime group is using a fake web application masquerading as the Adobe Document Cloud in order to steal credentials for Microsoft Office 365 and Outlook
https://digital.nhs.uk/cyber-alerts/2022/cc-4047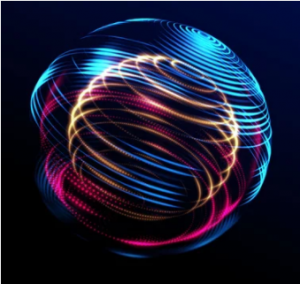 Cyber News
TikTok expands maximum video length to 10 minutes
Is TikTok still a short-form video platform? It seems less and less so, after the company announced today that it's expanding the maximum length for uploads to 10 minutes.
https://www.theverge.com/2022/2/28/22954525/tiktok-maximum-video-length-10-minutes
Anonymous Hacker Collective Takes Credit for Cyberattacks Against Russian Government
Anonymous hackers, considered to be the worst hackers in the world, have taken control of the Russian state media.
https://www.thewrap.com/anonymous-hacker-takes-credit-cyberattacks-russia/
Google makes important Workspace change to prevent phishing
Google has made an important change to how it displays comment notifications for Workspace apps, like Docs, to prevent phishing and protect users from malware.
https://www.digitaltrends.com/computing/google-workspace-notification-change-phishing-prevention/
Governments spend million to destroy SSDs – report
A survey of hundreds of government employees in nine countries shows that while 93% of organizations have defined plans to reduce the environmental impact caused by destroying IT equipment, only 21% actively implement those plans.
https://cybernews.com/news/governments-needlessly-spend-million-in-destroying-ssds-report/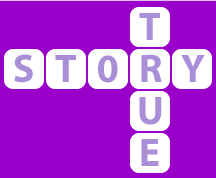 Fear Of Being Harassed Again!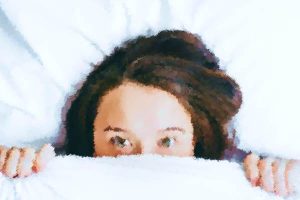 Raini was a book lover and a bright student when she was following her higher studies. This made some students jealous of her.
Once she found a post that bullied her on Facebook. It had been created using one of her pictures stolen from her Facebook profile ………….
Awareness Programmes
Past Events:
Hithawathi organized a webinar session on "The violence faced by women on the internet and the respective law " on the 12th March 2022 via zoom, FB live and live stream through Hithawathi YouTube channel. About 30 were participated. It was an interactive session. Please go to the webinar session through this link.
Hithawathi participated in a discussion which was held on 25th of February 2022, via Zoom platform, on the existing response mechanisms to incidents of Cyber Sexual and Gender-based Violence (CSGBV) and Gendered Online Hate Speech (GOHS) in Sri Lanka, . Around 17 representatives of different organizations participated in this, which was organized by, The Centre for Equality and Justice (CEJ).
Hithawathi participated for an online awareness session, on Cyber Harassments and prevention, organized by, National Institute of Mental Health Sri Lanka – (1926), for their staff, on 08th March 2022.
To join future webinar sessions and learn about cyber security, please Join the Viber or WhatsApp group below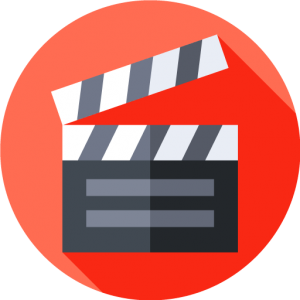 Movie Hint
The Circle – (2017)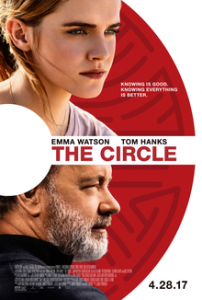 In recent years, there's been lots of hype around Big Brother, microchip implantation, and mass surveillance. And this is the movie that shows you how transparency and privacy can be taken to a new level.
https://youtu.be/zH0E69gtQtI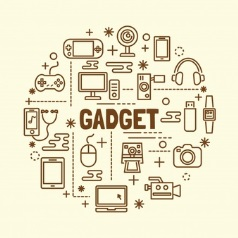 GADGET
Wireless earbuds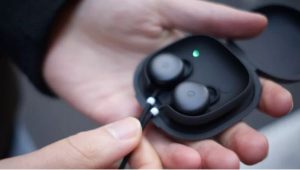 Wireless earbuds could be controlled using your skin. Much like how you can swipe up and down on some true wireless earbuds to control the volume, or tap on them to play/pause your music, this new patent shows how similar gestures would instead be applied to the skin near your ears.
https://www.techradar.com/news/googles-next-true-wireless-earbuds-could-be-controlled-using-your-skin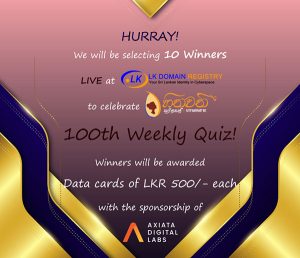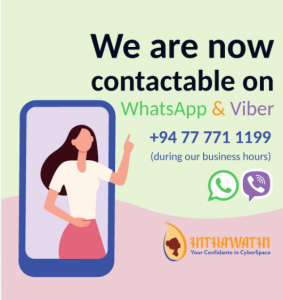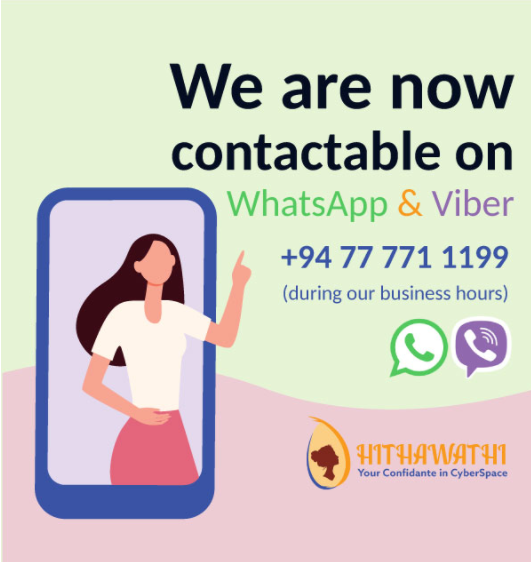 Hithawathi WhatsApp & Viber Number
+94 77 771 1199
(during our business hours – Weekdays 08.30 am – 07.00 pm
Saturdays 08.30 am – 05.00 pm )
Comment the correct answer and win a data card from Hithawathi by visiting our Facebook page every Friday, Saturday & Sunday.