Last updated on September 12, 2023
Names and places mentioned herein are hypothetical.
Raini was a book lover and a bright student when she was following her higher studies. This made some students jealous of her.
Once she found a post that bullied her on Facebook. It had been created using one of her pictures stolen from her Facebook profile with the caption of
"boring student life

"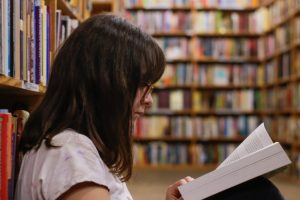 Though Raini was an innocent character, this time she lost her temper. She threatened the person to remove it or meet her at the police station.
After a couple of hours one of her friends phoned her to say that her post was no longer visible and confirmed that it had been taken off. The friend further asked Raini to be careful as she could be hurt in other ways and gave her the contact details of Hithawathi to get some advice.
Raini had no option other than dialing the given number. She explained what happened and;
Raini: I dunno, I'm just afraid. Some of them are in my Friends' list too as we're from the same educational institute. They may even try to hack my accounts and spoil my life.
Hithawathi: We understand you Raini..Since the post is removed now, don't think about it too much. But you should follow some safety tips to avoid such troubles happening again.
#1: Add only the friends whom you know well to your list.
#2: Block / Unfriend those who may hurt / bully you though they are from the same institute.
#3: Make your personal details / photos private or visible only to Friends. Further you may double check Privacy Settings of your Social Media accounts
#4: Enable Facebook 'Face Recognition' through Settings in order to be notified if your photos / videos are posted.
#5: Strengthen your passwords so that no one can guess.
#6: Wherever possible, enable Two-Factor Authentication (2FA), which makes hacking difficult.
#7: Install a free Anti-Virus software like AVG, Kaspersky, Avast, Avira to your phone and set up to scan regularly. That will stop you taking to unsecure / phishing sites.
#8: Stay strong no matter what happens;

Contact us if there is anything you need assistance.
#9: Visit Hithawathi Website for more information about how to be safe in cyberspace.
She heard about some of the tips like 2FA and Face Recognition for the first time. Raini promised to follow them happily and appreciated Hithawathi for making her confident enough to move on.
Precaution tips:
Sometimes you may be bullied in cyberspace. It is none of your fault and there are ways to get rid of them. You should just stay conscious and strong as they never think how it makes you feel or the bad impact of their posts / comments.
Make sure you follow the safety guidelines highlighted above to prevent / minimize those troubles happening. Contact Hithawathi for support, if necessary.
Since hate speech, bullying, nudity and a lot of unethical things are not allowed in many social media platforms, you can always report them if you come across such a thing.
Contact Police Child & Women Bureau (Tel: 011 244 4444) where the priority for children and women is given to make complaints against such perpetrators.
If you need to find out who is really behind this and punish the person (to take legal action) you should visit the police station, you belong to and lodge a complaint OR make a police entry online via www.telligp.police.lk (select the category as 'cyber-crime' and attach evidence).
Moreover, cyber-criminal complaints that are clearly mentioned with relevant evidence (correct links, screenshots with date/time, etc.) can be handed over to the CID, or sent to "The Director, Criminal Investigation Department, Colombo 01" by registered post. Additionally, you have the option of emailing the same via dir.ccid@police.gov.lk / report@cid.police.gov.lk