Last updated on November 29, 2022
Volume 03 Issue 04- 20th April 2022

Hithawathi
Monthly Bulletin
Deep web and Dark Web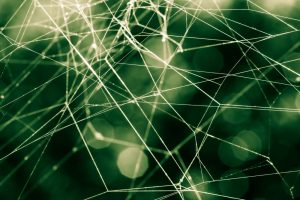 Deep web is a part of the internet which is not totally accessible by standard search engines.
Dark web is a part of the deep web which can only be accessed using a special web browser. This is used to keep internet activities private.


How to identify fake news in social media
You may be wondering how to identify fake news on Facebook and other social media sites. How to avoid fake news? Or how to avoid accidentally sharing misinformation online? Here are some tips to identify misinformation, recognize fake news websites, and think before you share:
Check the source
Check the author
Check other sources
Maintain a critical mindset
Check the facts
Check the comments
Check your own biases
Check whether it's a joke
Check images are authentic
Use a fact-checking site

Possible Increase of Intrusion Attempts on Sri Lankan Websites
TechCERT observed that hacktivists are staging intrusions on some Sri Lankan websites, in parallel to the ongoing protests. As a result, an increased number of website intrusions may be reported in the coming days.
https://www.techcert.lk/threat_bulletin/possible-increase-of-intrusion-attempts-on-sri-lankan-websites/
Risk of virus infection through iCalender app of your Apple iPhone
Risk of entering mobile phone viruses into your Apple mobile phone through the iCalender application.
https://www.facebook.com/photo/?fbid=351677136987716&set=pcb.351677530321010
Attackers are exploiting recently patched RCE in Sophos Firewall (CVE-2022-1040)
A critical vulnerability (CVE-2022-1040) in Sophos Firewall in being exploited in the wild to target "a small set of specific organizations primarily in the South Asia region," Sophos has warned.
https://www.helpnetsecurity.com/2022/03/29/cve-2022-1040/
Alert (AA22-083A) – Tactics, Techniques, and Procedures of Indicted State-Sponsored Russian Cyber Actors Targeting the Energy Sector
This joint Cybersecurity Advisory (CSA)—coauthored by the Cybersecurity and Infrastructure Security Agency (CISA), the Federal Bureau of Investigation (FBI), and the Department of Energy (DOE)—provides information on multiple intrusion campaigns conducted by state-sponsored Russian cyber actors from 2011 to 2018 and targeted U.S. and international Energy Sector organizations.
https://www.cisa.gov/uscert/ncas/alerts/aa22-083a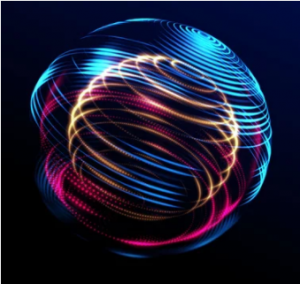 Cyber News
Kaspersky Banned by FCC: 'Threat to National Security'

The Federal Communications Commission added Kaspersky Lab to a list of banned companies. The FCC alleges the firm is a threat to U.S. national security.
https://securityboulevard.com/2022/03/kaspersky-banned-by-fcc-threat-to-national-security/
Facial recognition market to reach $12.67 billion by 2028
The facial recognition market size is projected to reach $12.67 billion by 2028 from $5.01 billion in 2021.
https://www.helpnetsecurity.com/2022/03/10/facial-recognition-market-2028/
Ukraine blames Russia for a 'powerful cyberattack' on its telecom
Ukrainian state-owned telecommunications company Ukrtelecom experienced a cyberattack. Ukraine accused Russia of what it called a powerful cyberattack.
https://cybernews.com/cyber-war/ukraine-blames-russia-for-a-powerful-cyberattack-on-its-telecom/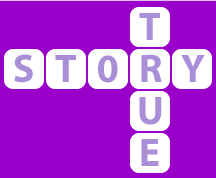 "The Link" That Troubled Her Life…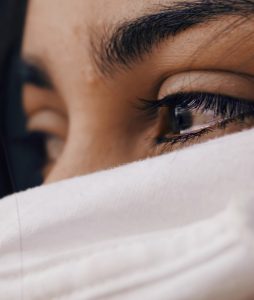 Hashini was at her workplace and it was quiet a busy day for her. As soon as she got her lunch break, she logged on to Facebook and was scrolling up and down. While she was checking her News Feed, she got a message on Messenger with a link. This message link was sent by a person named as Kamal Perera.
Awareness Programmes
Past Events:
Hithawathi 100th Quiz celebrationThe celebration of selecting the 10 winners of Hithawathi 100th Weekly Quiz was held on the 21st of March 2022 Live at LK Domain Registry. Prof. Gihan Dias, the Chief Executive Officer of LK Domain Registry and the staff participated in this. Ms. Zeenath Sathar, the Head of Human Resources of Axiata Digital Labs joined via zoom for a small speech. Therein a Bonus Quiz was given for Facebook Live participants and it was arranged to give consolation prizes for the first 50 who answered it correctly.

An awareness session of Hithawathi was held, from 30th March to 01st April 2022 at Suhuruliya, Ampara District forum at Ampara District Secretariat – which was organized by ICTA , there were about 100 women entrepreneurs and women development were participated for this session.
To join future webinar sessions and learn about cyber security, please Join the Viber or WhatsApp group below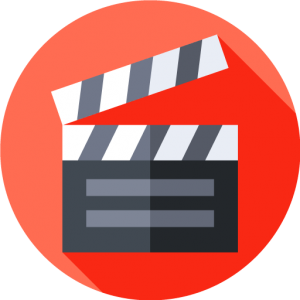 Movie Hint
Transcendence – 2014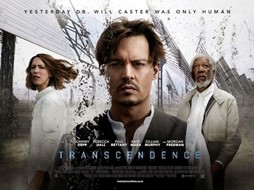 A scientist's drive for artificial intelligence takes on dangerous implications when his own consciousness is uploaded into one such program. Will's desperate wife uploads his consciousness into a quantum computer to save him. He soon begins making groundbreaking discoveries but also displays signs of a dark and hidden motive.
https://www.youtube.com/watch?v=VCTen3-B8GU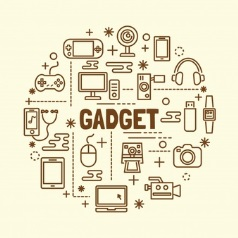 GADGET
Motion Sensitive Light Cap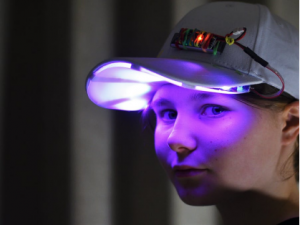 Impress your friends with a cap with an illuminated brim which changes colour when you tilt your head and changes brightness when you move.
https://www.hackster.io/SweetMaker/motion-sensitive-light-cap-3428cd
Comment the correct answer and win a data card from Hithawathi by visiting our Facebook page every Friday, Saturday & Sunday.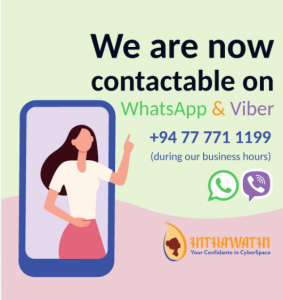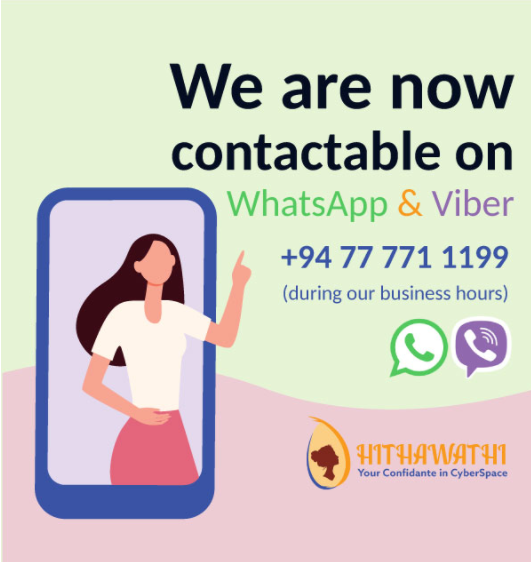 Hithawathi WhatsApp & Viber Number
+94 77 771 1199
(during our business hours – Weekdays 08.30 am – 07.00 pm
Saturdays 08.30 am – 05.00 pm )