Last updated on August 15, 2021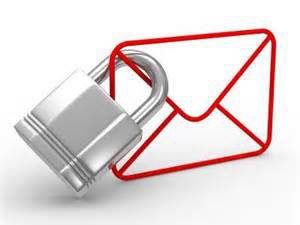 Tips to strengthen security on your email

It is really difficult to find a person who doesn't know of Email or electronic mail. Also it is even difficult to find a person who doesn't have an email account. Let's talk about how to protect your email account while getting the benefits of using emails.
Here are some common/popular email applications provides by different service providers
Yahoo mail / ymail
Gmail
Hotmail
AOL
MSN
Comcast
Verizon
more info: http://en.wikipedia.org/wiki/Email
Let's see what you can do to secure your email account.
The very first thing is someone's email is a private property. One of the best practices is not to reveal your login details to outsiders/other person.
Password
Passwords are the first line of defense against cyber criminals. It's crucial to pick strong passwords that are different for each of your important accounts and it is a good practice to update your passwords regularly.
For example, email accounts and online banking systems follow these tips to create strong passwords and keep them secure.
Use a unique password for each of your important accounts like email and online banking
Use a long password made up of numbers, letters and symbols.
Try using a phrase that is only known to you.
Set up your password recovery options and keep them up-to-date.
For example most email service providers have supported to use your mobile or other private email account for this.
Check your mail settings
Make sure your email is not getting forwarded or shared unless you want it to be.
In case you forget your password, you need a way to get back into your account.
Check for unusual access or activity in your account (an email has been sent without your knowledge to a known/unknown person etc.)
Source : www.google.com/goodtoknow