Last updated on October 30, 2020
Threat Level
High
Overview
Google has released a new version of Chrome browser for Windows, Mac and Linux platforms addressing multiple high security flaws.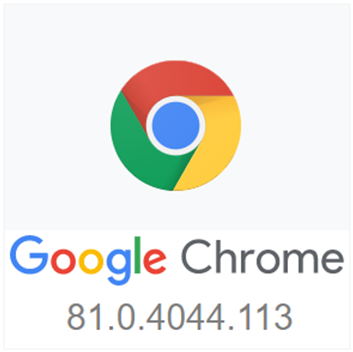 Description
According to the Google security advisory, Google has released a security patch for the Chrome browser addressing several high severity bugs identified by many security professionals.
Successful exploitation of these vulnerabilities can allow an attacker to execute arbitrary codes on the machines running a vulnerable Chrome browser. According to the Centre Of Internet Security (CIS), depending the privileges associated with the application, an attacker could view, change or delete data in the computer.
Some of the high severity flaws that are addressed in the patch are vulnerabilities in the WebAudio component of Chrome (CVE-2020-6450 and CVE-2020-6451), heap-based buffer overflow (CVE-2020-6452) and Critical CVE-2020-6457.
Impact
Unauthorized access to your computer
Distribution of malware
Disruption to your day to day activities
Expose of your personal information such as usernames and passwords
Solution/ Workarounds
Apply the Google Chrome browser latest security patch 81.0.4044.113V for Windows, Mac and Linux platforms
Reference
https://chromereleases.googleblog.com/2020/04/stable-channel-update-for-desktop_15.html
https://www.forbes.com/sites/gordonkelly/2020/04/18/google-chrome-81-critical-security-exploit-upgrade-warning-update-chrome-browser/#757dIfe76bde
Disclaimer
The information provided herein is on "as is" basis, without warranty of any kind.
Source:
https://www.facebook.com/photo.php?fbid=10220031571813700&set=a.1170814284622&type=3&theater (#REF: 109 #Re1eased on: 21/04/2020)
https://www.google.com/chrome/