Last updated on August 6, 2021
Allan was a foreign student of a PVT University of Sri Lanka in 2017. He became quite friendly with a local batch mate named Saman. One day at the canteen they had the following chat,
Allan: You know my mom wants to send me some money to pay my house rent tomorrow, but it's a long procedure for a foreign student to open a bank account in Sri Lanka.
Saman: How long does it take to open an account?
Allan: I have no idea, they ask for a lot of documents.
Will you be able to withdraw money if I ask her to send it to your account?
Saman: No problem. I'll text you the bank account details. You can come with me to the ATM then I'll get it done for you.
Two months later Allan came to Saman telling the same story and Saman's reaction was,
Saman: Bro, I'm busy with my assignment. Can you please go to an ATM and get it. I'll give you the pin.
This continued in a trustworthy manner for about six months and suddenly Saman was arrested by Interpol accusing him for using illegally earned money with the involvement of foreign banks.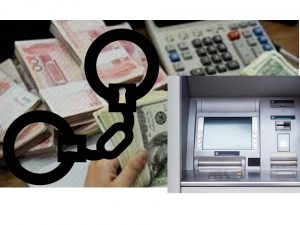 Precaution tips:Do not give your bank account to anyone.
Do not let anyone do any transactions using your account.