Last updated on August 8, 2021
Names and places mentioned herein are hypothetical.
When Ayodya was checking her Facebook Inbox, she could find the below message,
Hi there,
We found the following link with your cute naked pictures and hot videos;
www.xyzja;uy;qjyq'qfj-kfkflsj,jl;ftyj
Hope you will upload some more and we are waiting for the latest release.
Have fun!
Ayodya was shocked and she couldn't imagine what was happening; if someone had edited or were they real pictures and thousands of questions were running on her mind. Whatever it was, she clicked the link to see. Then it directed to the following page.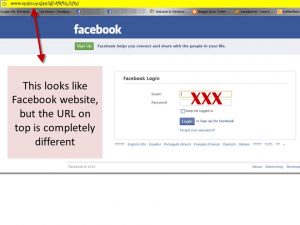 However, there was an error in viewing even after entering the Email and Password to log in.
On the following day she got phone calls from some of her friends, who asked,
Shami: What's that porn video you sent?
Nalin: Hey, why are you sending me those videos, I'm already married..lol
Peig: The photo posted on your timeline is disgusting woman.
After sometime, she realized that clicking that link paved the way for someone to steal her all contacts, send them bad videos (that are not even hers) and post a nude picture on her timeline.
Precaution tips: Do not click any unknown links
If you visit the relevant link, look carefully at the type of URL.
Most importantly, even if you go to the said link, you should Never enter your password or username or log in!